David Koma's woman remained powerful but this season, she evolved into a sort of extraterrestial being; so futuristic. He changed his game slightly through structured, geometrical shapes and cuts with circular influences.
An abundance of textures kept the collection extremely vivid and captivating: leather (my first love), organza, metallics. Thankfully, all black everything is here to stay but there's a difference- AW13 is ushering in diverse textures. That way, monochrome will never get boring. The black pieces flowed into nude and then this powerful red emerged.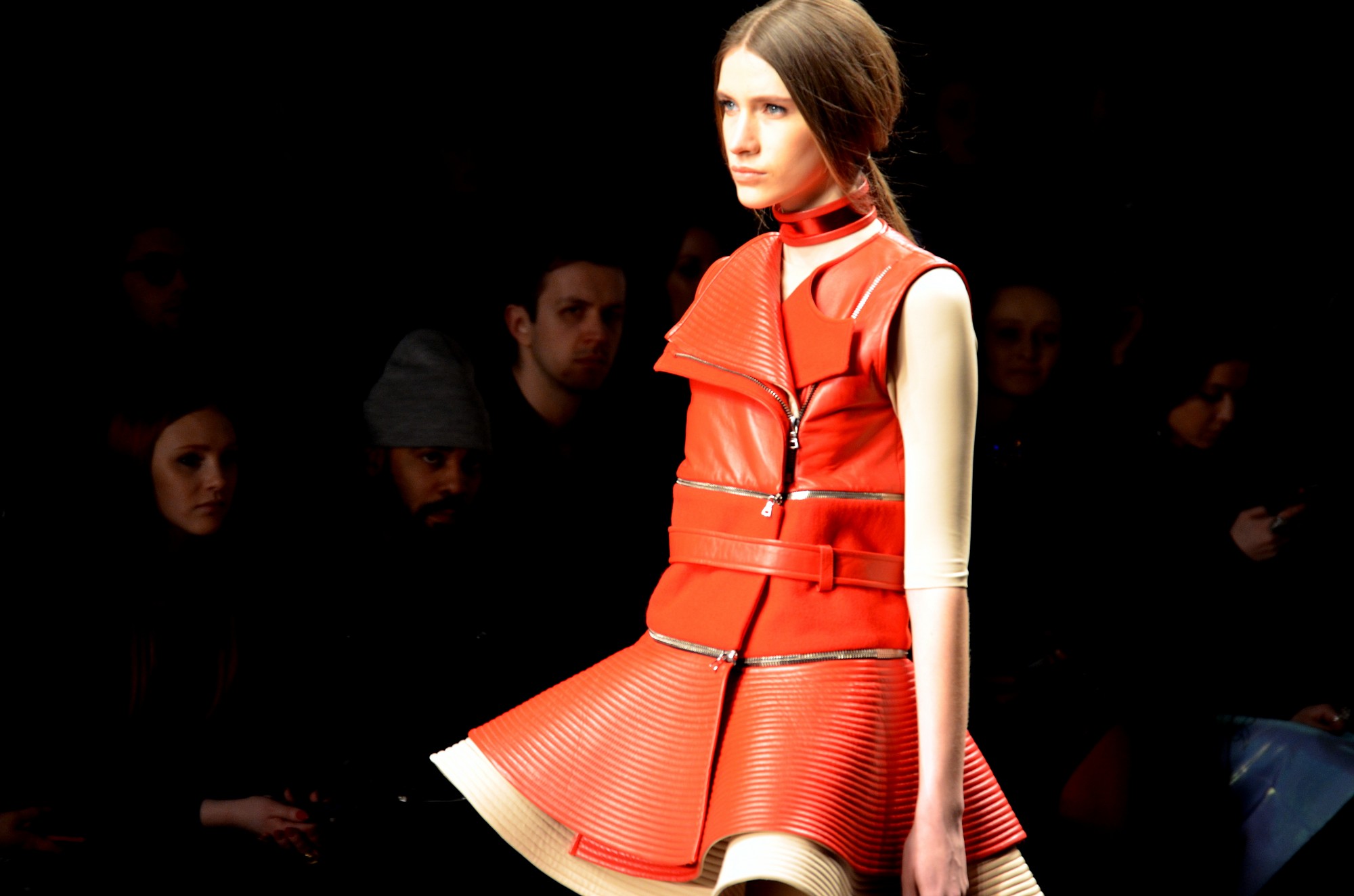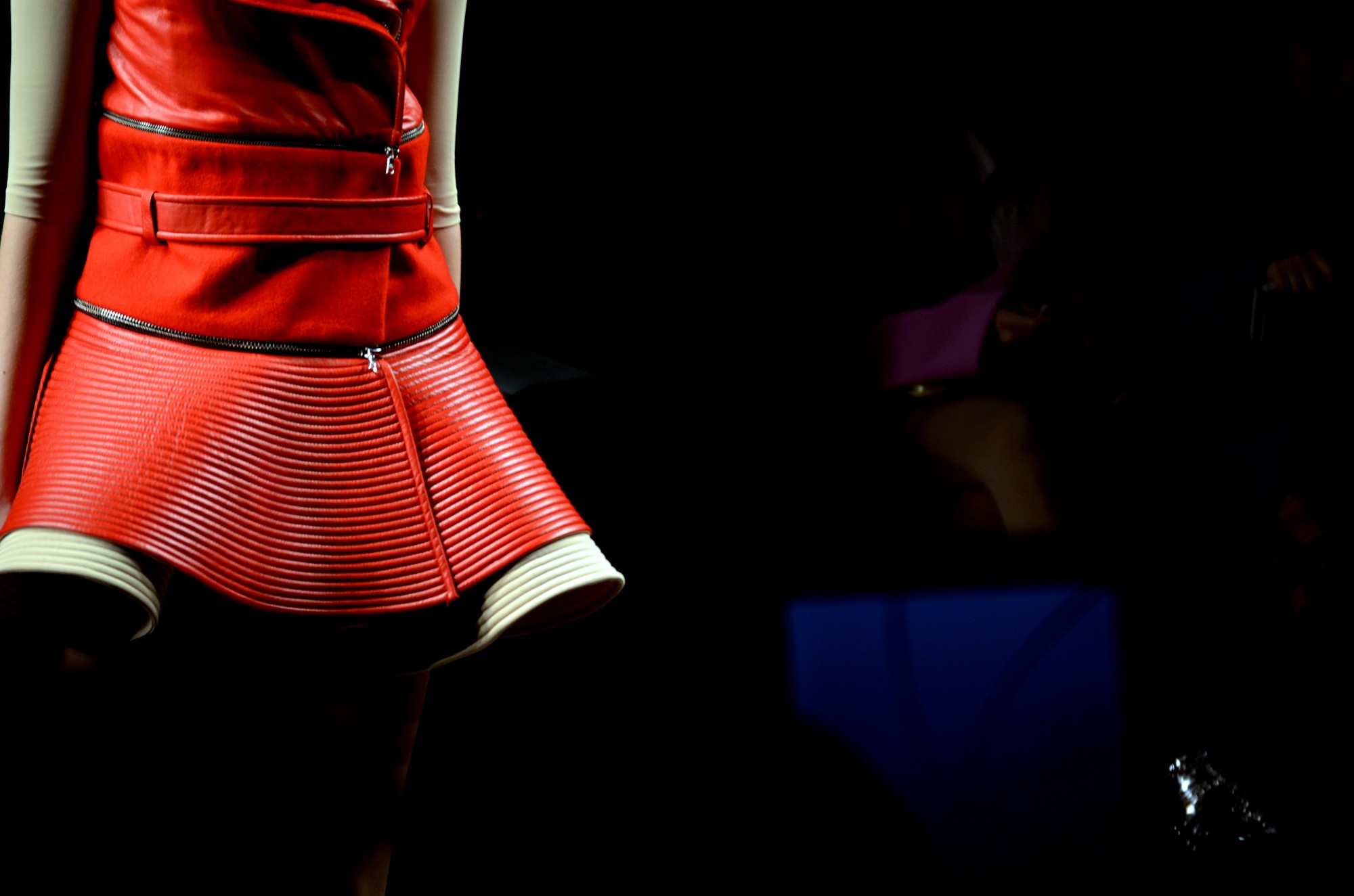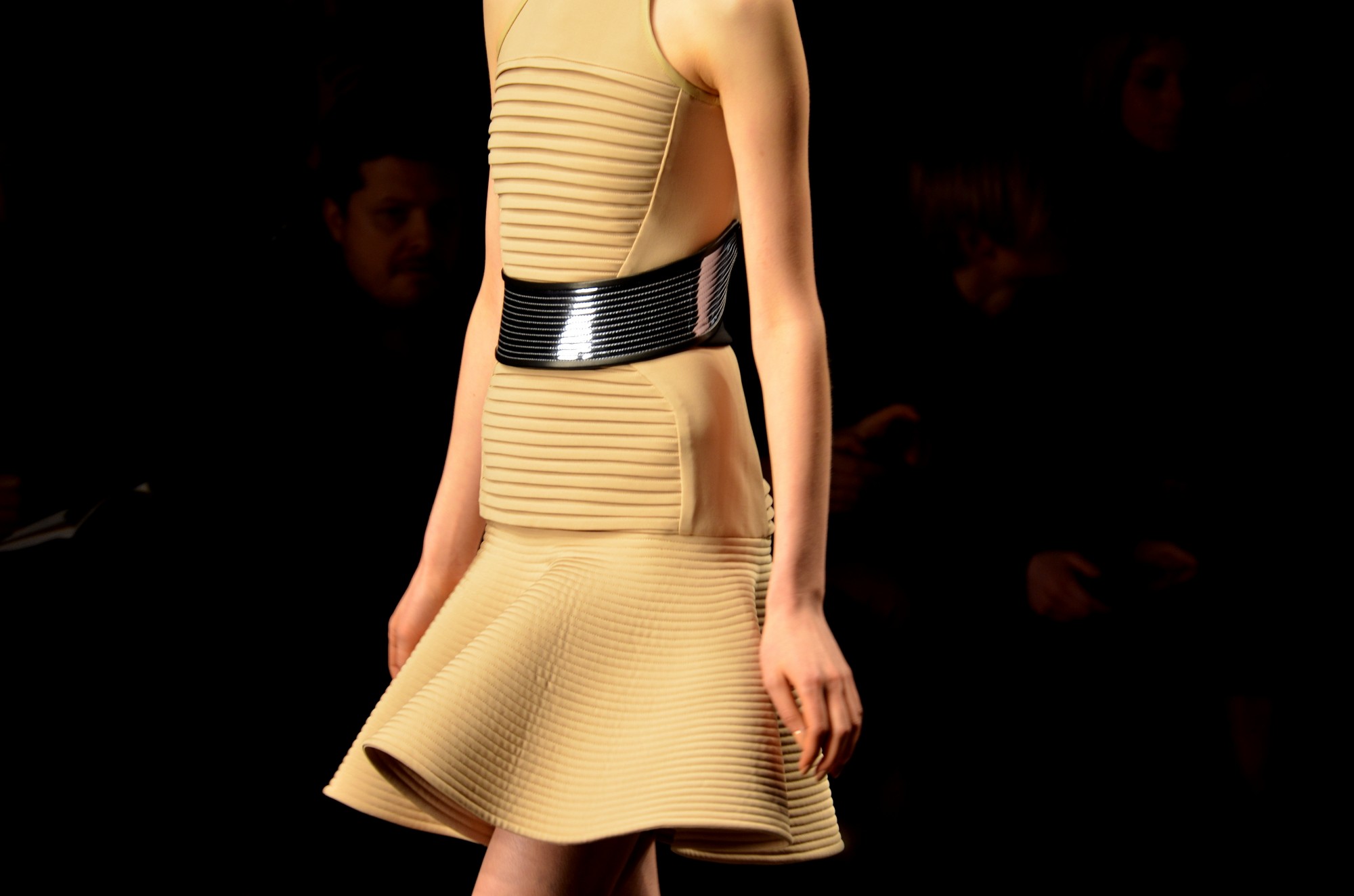 The colour pallette of this collection is one of my favourite things about it. Nude flowed into a light blue mixed in with silver and midnight blue, and then there was teal. The colours complemented each other perfectly.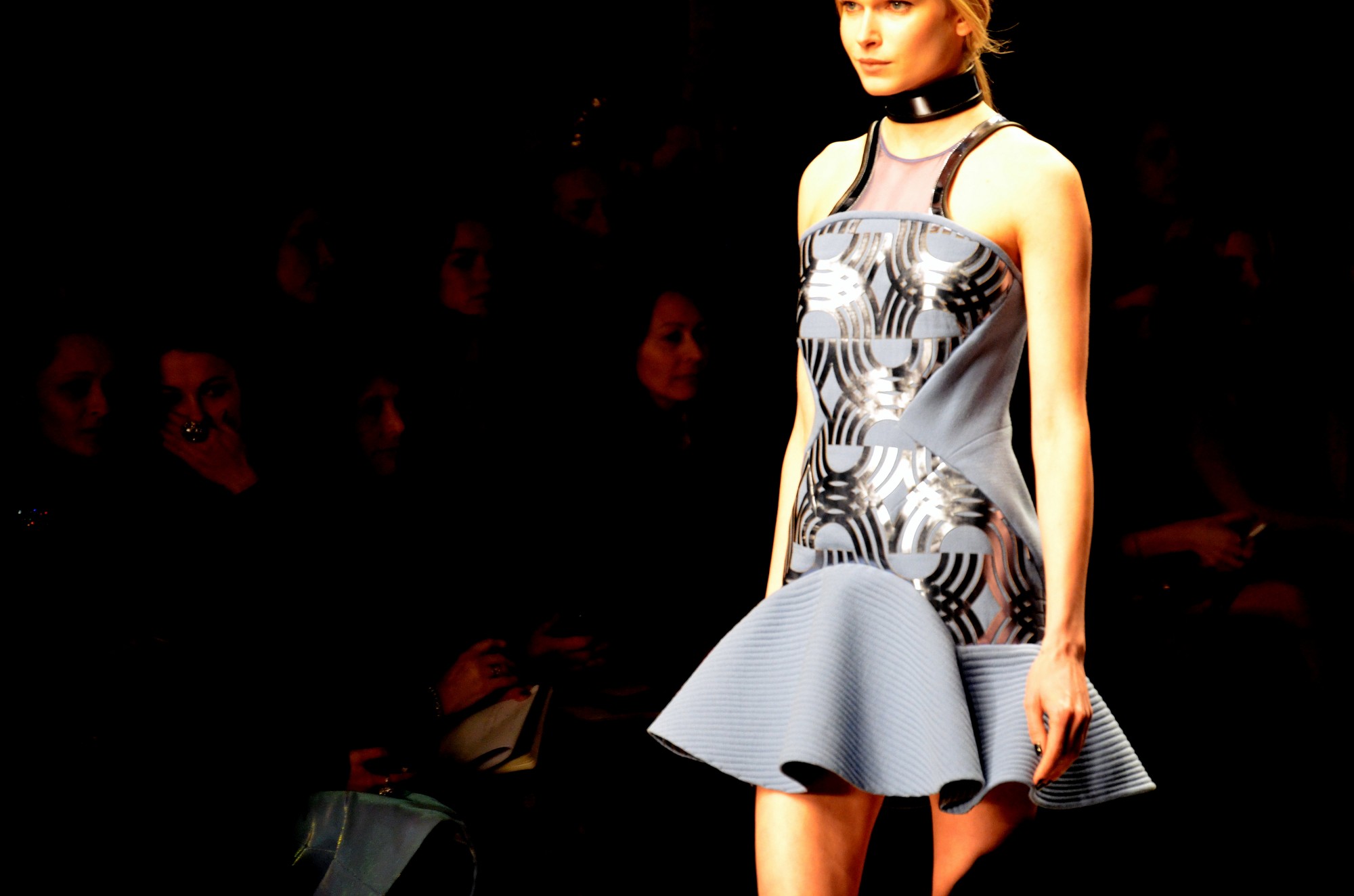 Look at those colours! To top it all off, the collection is everyone's favourite word at the moment: wearable.
I'll have the red dress, and the red jacket please.
Shop current season David Koma:
All images by me