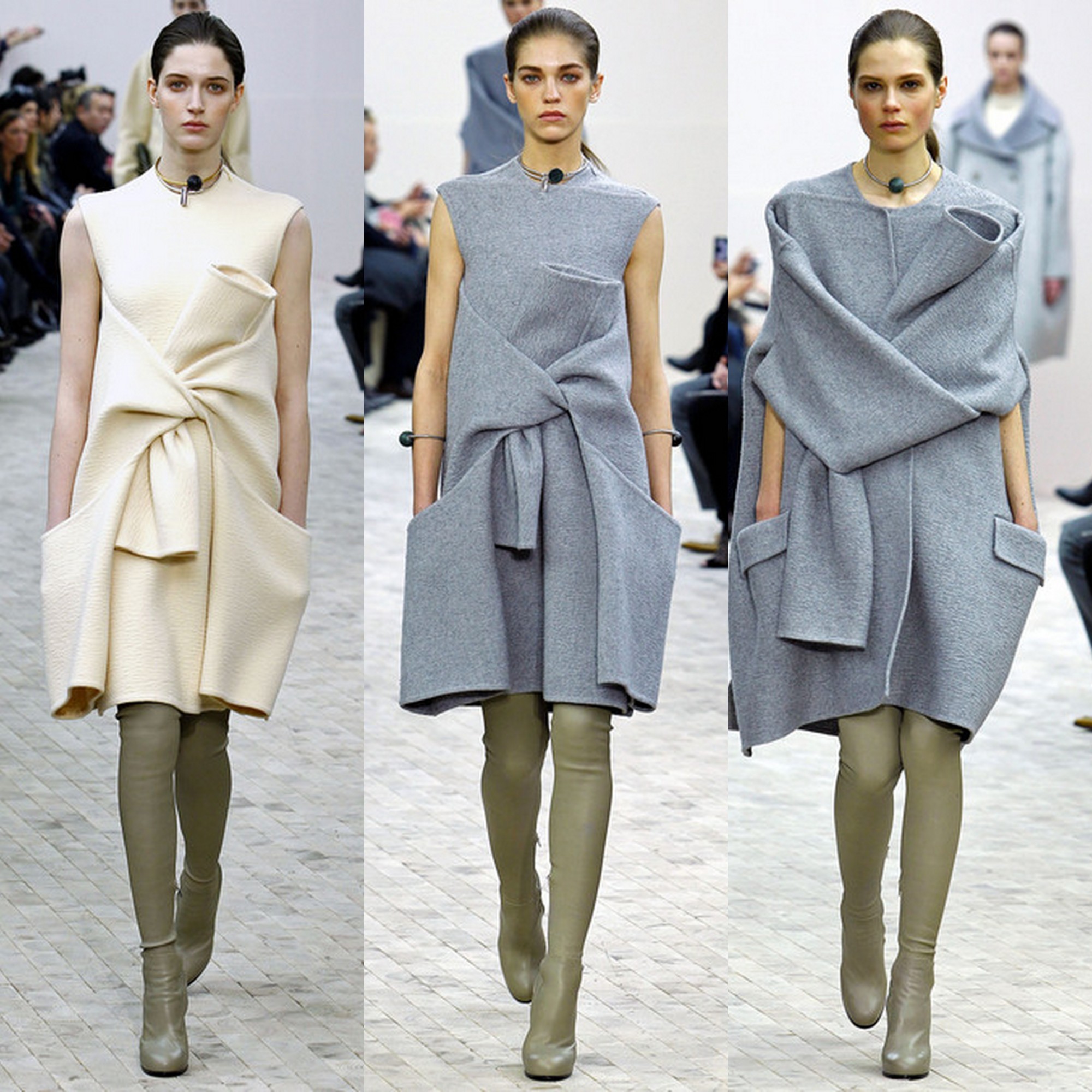 These boots are undoubtedly the highlight for me, of this collection. They don't look like they would be the easiest boots to put on, like are they boots or leggings? But, they are perfect perfect perfect. I need to own the burgundy pair below.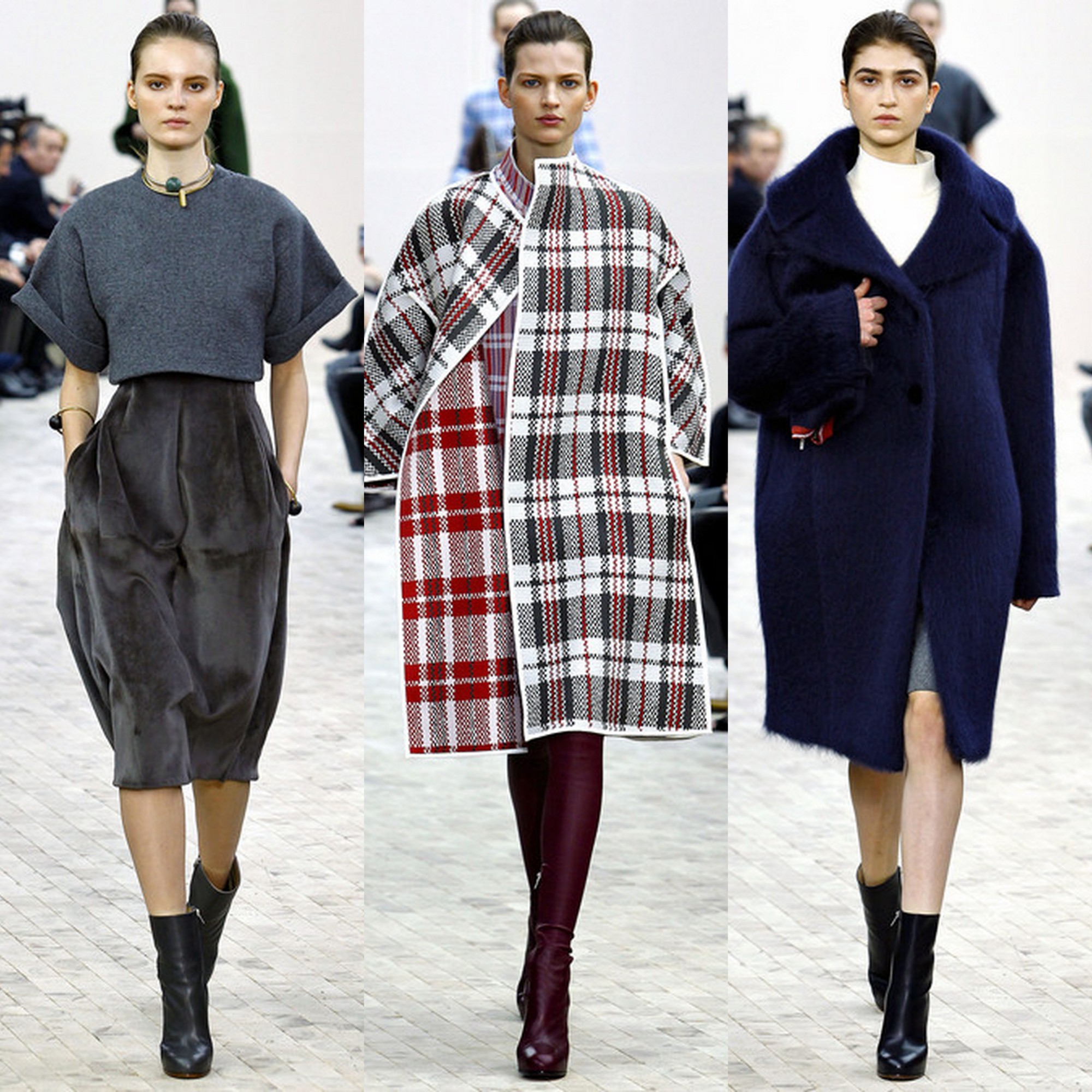 The cropped top on the far left is imamculately structured- I love the turned-up exaggerated sleeves and how the top lies perfectly just on the waist. Another highlight of the collection was the nostalgic feeling from the large check patterns on the coat in the middle. My African readers would know this pattern from the iconic 'ghana-must-go' bags we grew up around. Cool, huh? Fashion is but a thief. Lol.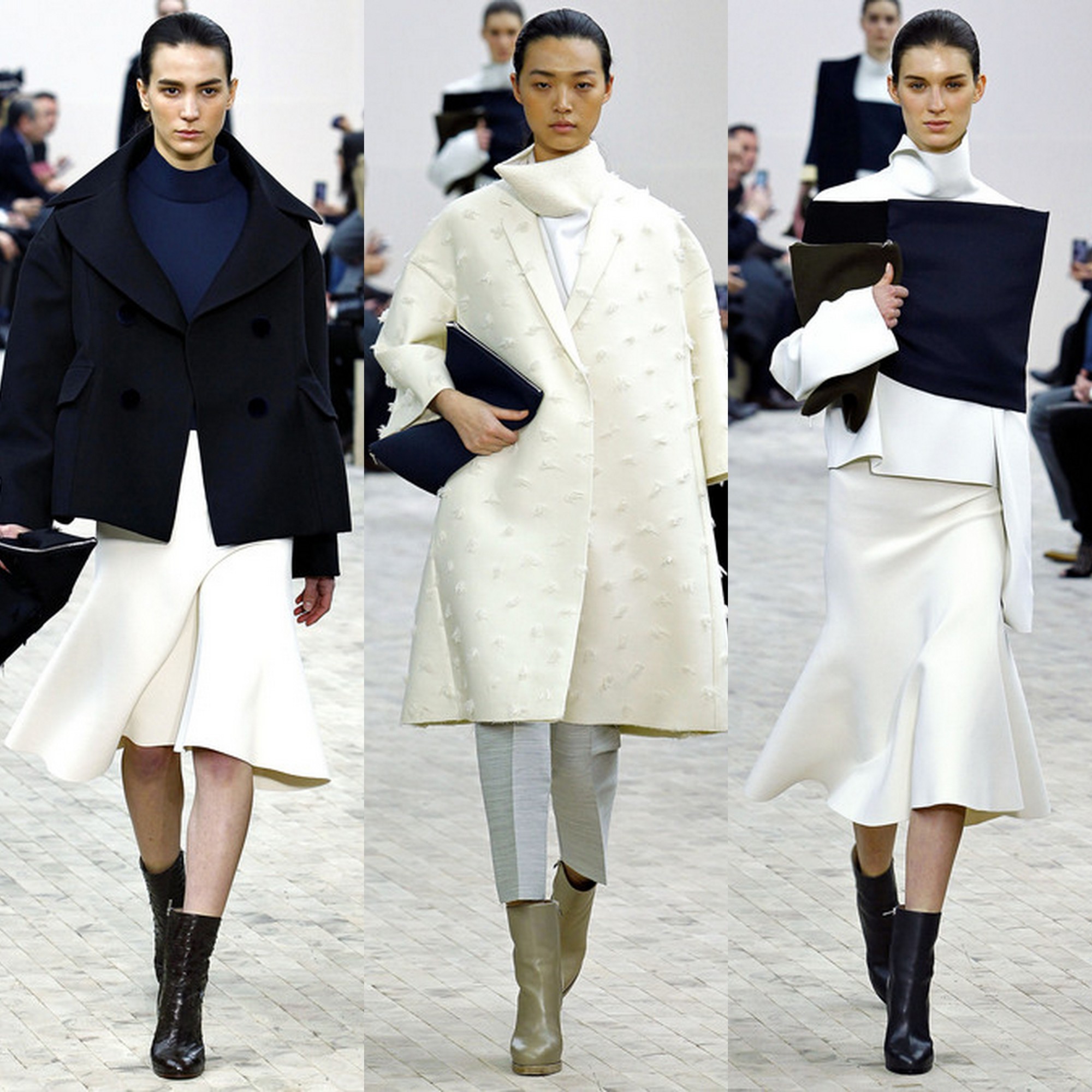 Does any woman hold her clutches better than the Céline woman? Philo, can you please teach me?
All images from style.com