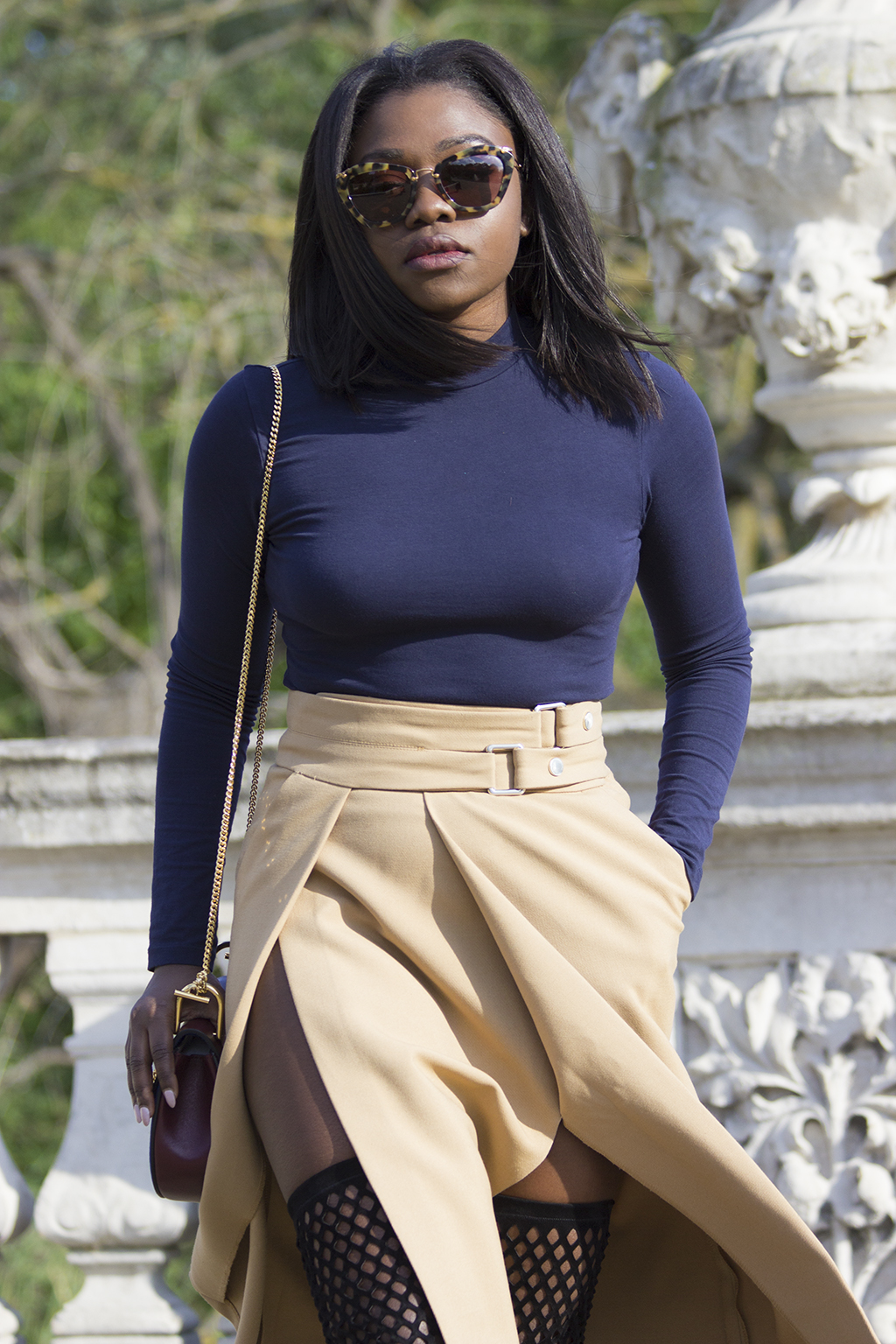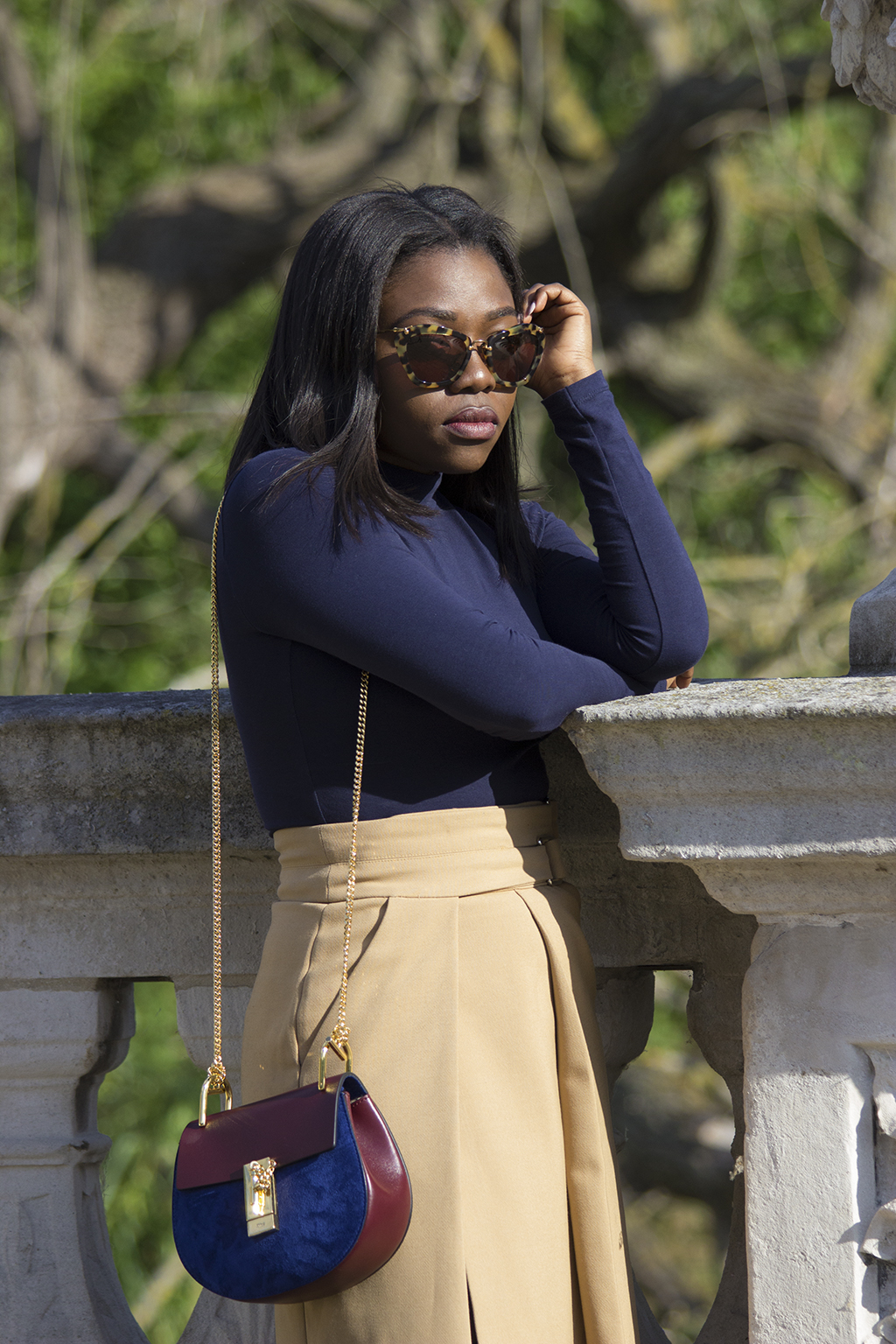 Zara Skirt (Pretty Little Thing, Missguided, Margiela, ACNE Studios)
Tamara Mellon Boots (Net-a-Porter, My Theresa)
How do you like my stripper boots? These boots border on tacky like there's no tomorrow. But you know me, I always own my style, so I'm calling this aesthetic tasteful tackiness. At the time when I got these boots, they were on major sale (as they still are) on the Tamara Mellon website, and full price on My Theresa and Net-a-Porter, which was crazy.  Just checked, they're still full price on My Theresa! How bloody insane. It's amazing how much money you can save when you shop around. Not that I would ever have bought them full-price. I elevated the look and delivered it from the hands of tacky by pairing with this skirt and a high-neck long-sleeved top- carrying on my typical trend of juxtaposing the 'edgy' (read: ratchet) against the sophisticated. I'm still thinking of going there even more with them and wearing with denim cut-off shorts, we'll see how that goes.
Fun fact? At the time I bought these boots, they didn't fit because I had put on so much weight in America, that my thighs were too big. I really wanted to return them but they were non-refundable as I bought them on final sale. Thank God for Classpass, spinach, edamame beans, salmon and my new found love for mushrooms.
I wore this look to the Burberry menswear show where the SS16 menswear collection, along with the womenswear Resort collection, were presented. Burberry is the most prestigious show of London Fashion Week so I was really excited to attend my very first show. It was such an impressive production- an orchestra, gorgeous location and a sunny London day. The most notable thing from the collection was all the Lace. Lace isn't exactly new but I haven't really seen men in lace up until this show. I also haven't seen many coats made totally from lace, and laser-cut lace details on coat collars. Beautiful! So, that's a trend to bear in mind and get a head start if you please. Don't say I don't share.