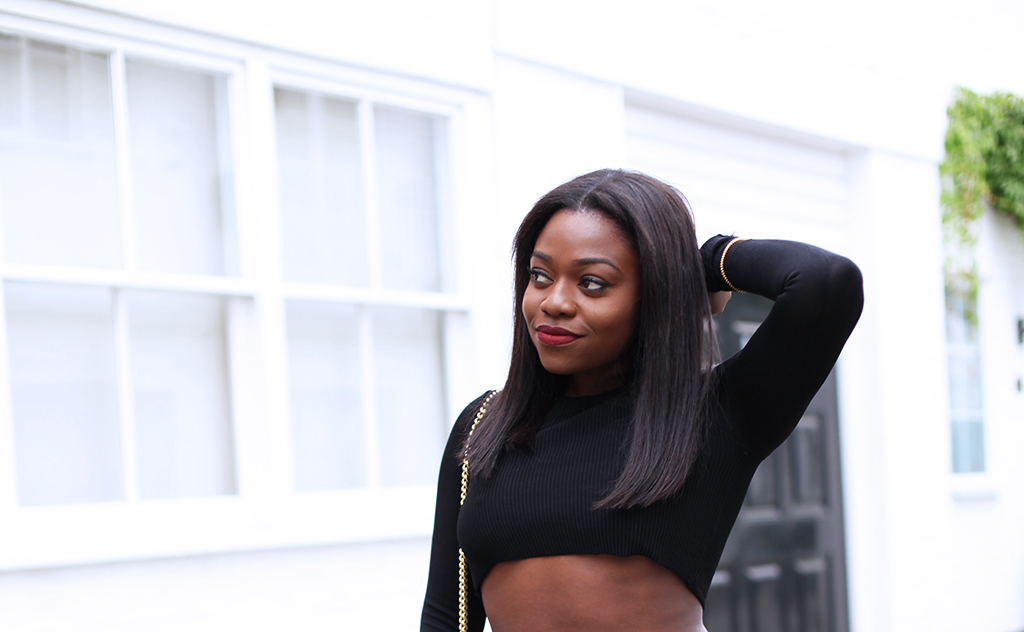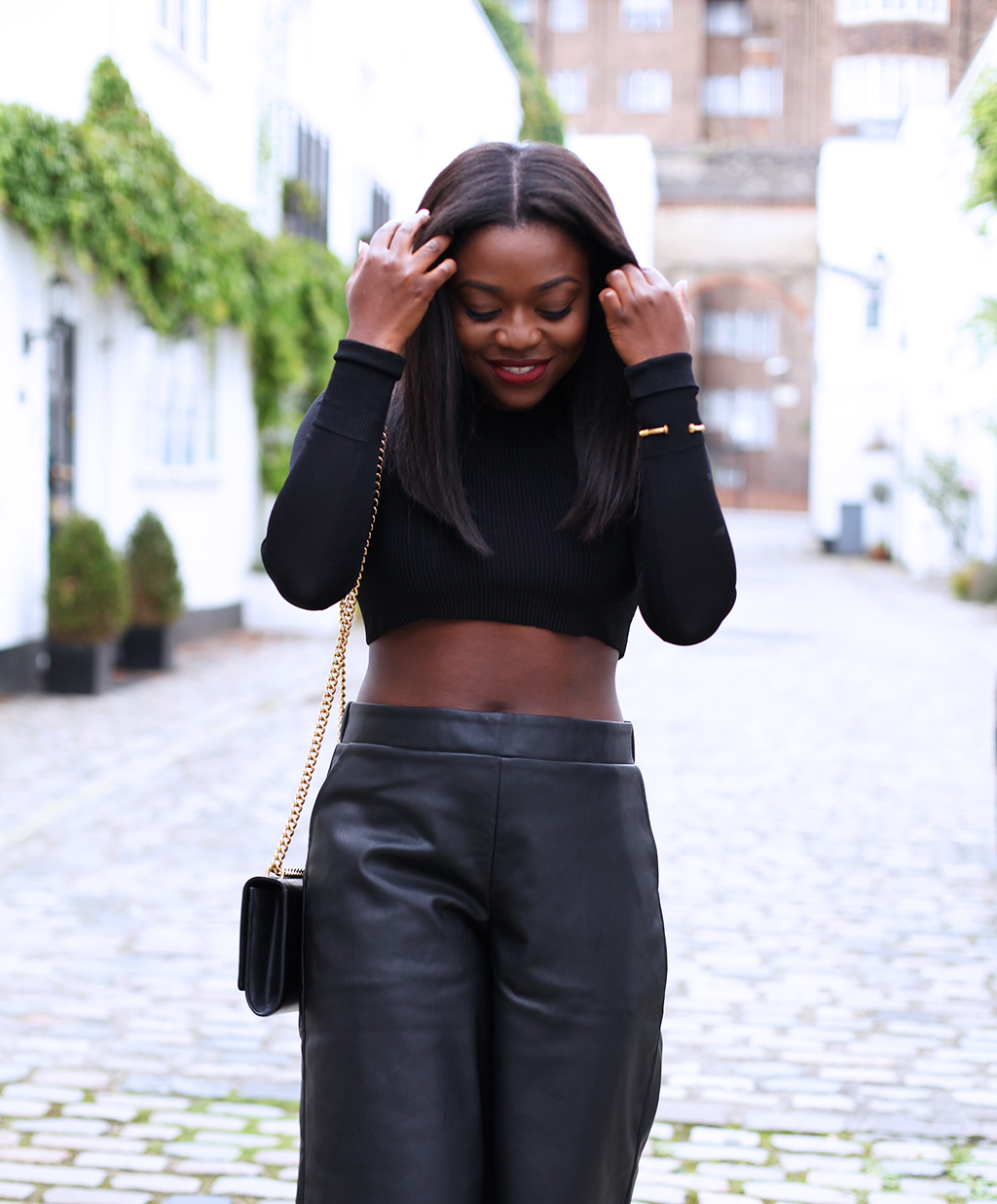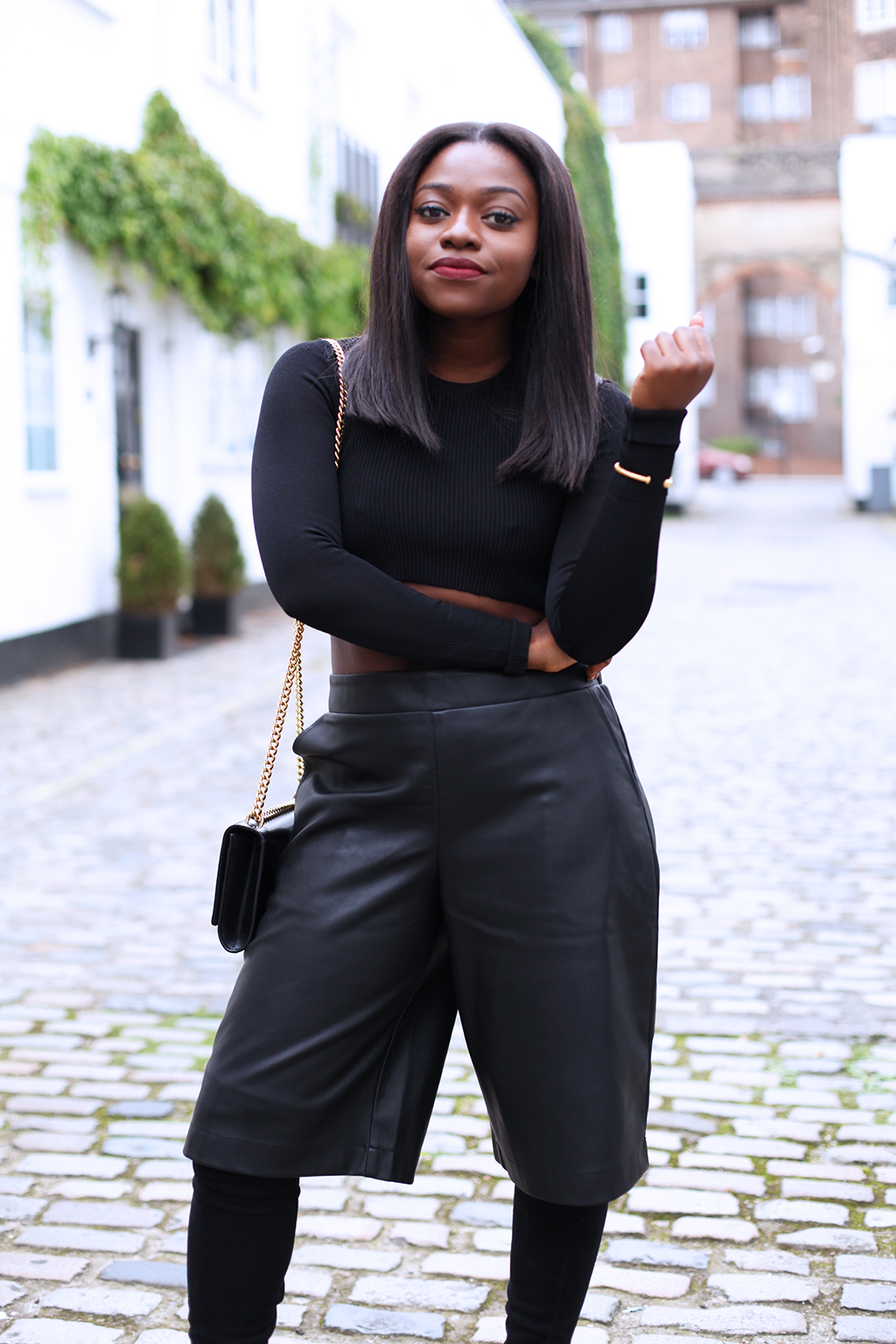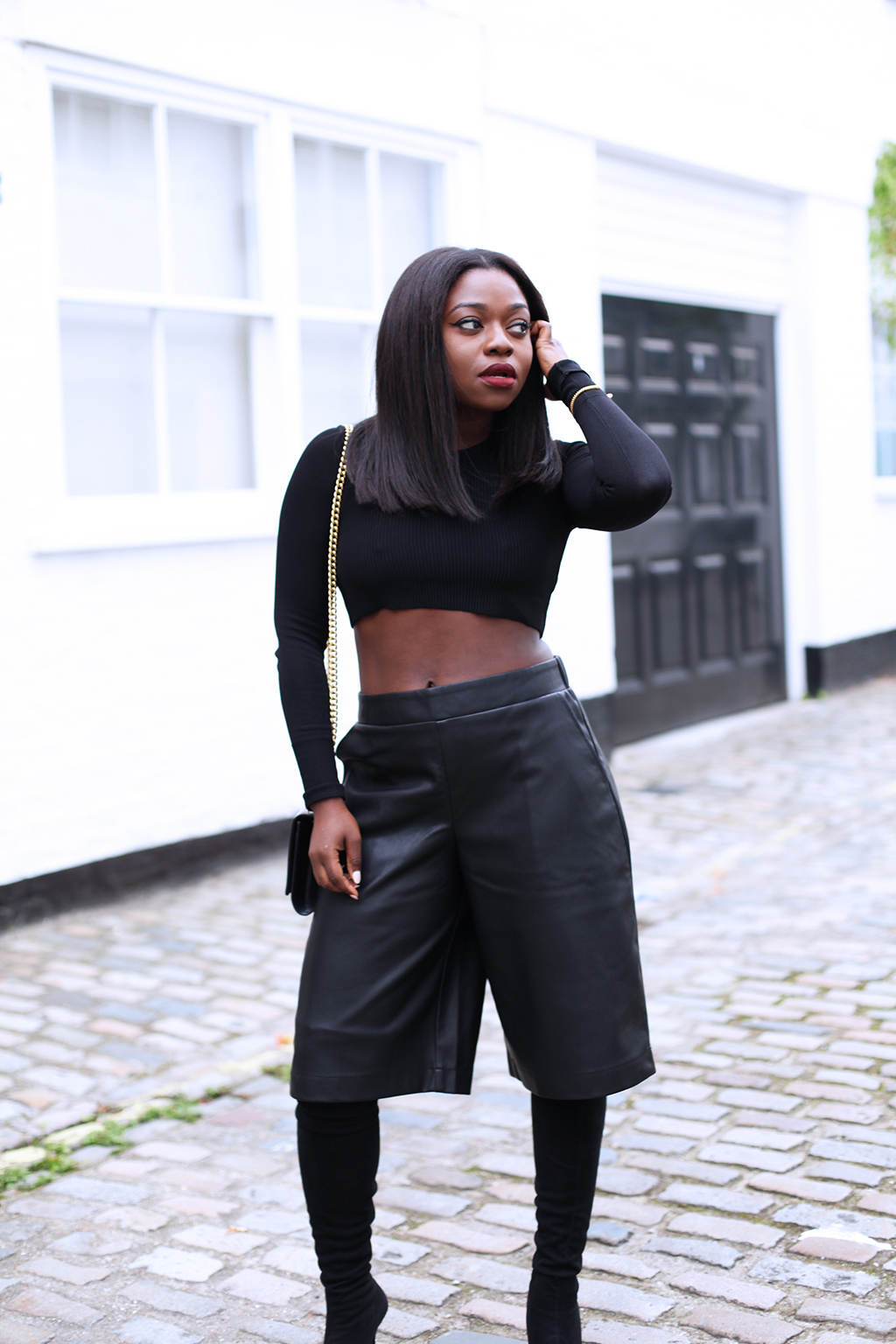 Get The Look
Black Long Sleeve Crop Top (ASOS | Boohoo | Topshop)
ASOS Boy Leather Shorts (Just Female)
Louis Vuitton Louise Bag (Saint Laurent | Love Moschino | Rebecca Minkoff)
OMG guys, I am so sorry for my random absence! Life sometimes comes at you really fast and finding a balance between the things that make everyday life tick and keeping up with blog posts, is sometimes a challenge. It's definitely a challenge that I must nail though, as this blog has become such a huge part of my life. And because of it, good things are happening.
This was an outfit I wore about a month ago on a colder day- very simple but with elements I can't live without. Leather in the form of these unsexy boy shorts, thigh high boots, gold hardware details. Just my usual stuff.
Thank you so much for entering my LVR giveaway. The winner has been notified and even sent me a picture of her new Saint Laurent shoes that she used the giftcard to buy, how cute!
Meanwhile, I've come to accept the fact that my weight fluctuates as much as my mood. I've lost so much weight since these pictures were shot (Thank God!) as you can probably tell if you follow me on instagram. But gosh, constant weight fluctuations get so tiring! I love a cropped top so I still wear them even when things are not snatched. Meh. Life. I'm just like whatever.
 Facebook | Twitter | Pinterest | Instagram | Tumblr | Youtube
Follow me on twitter, and ask me anything