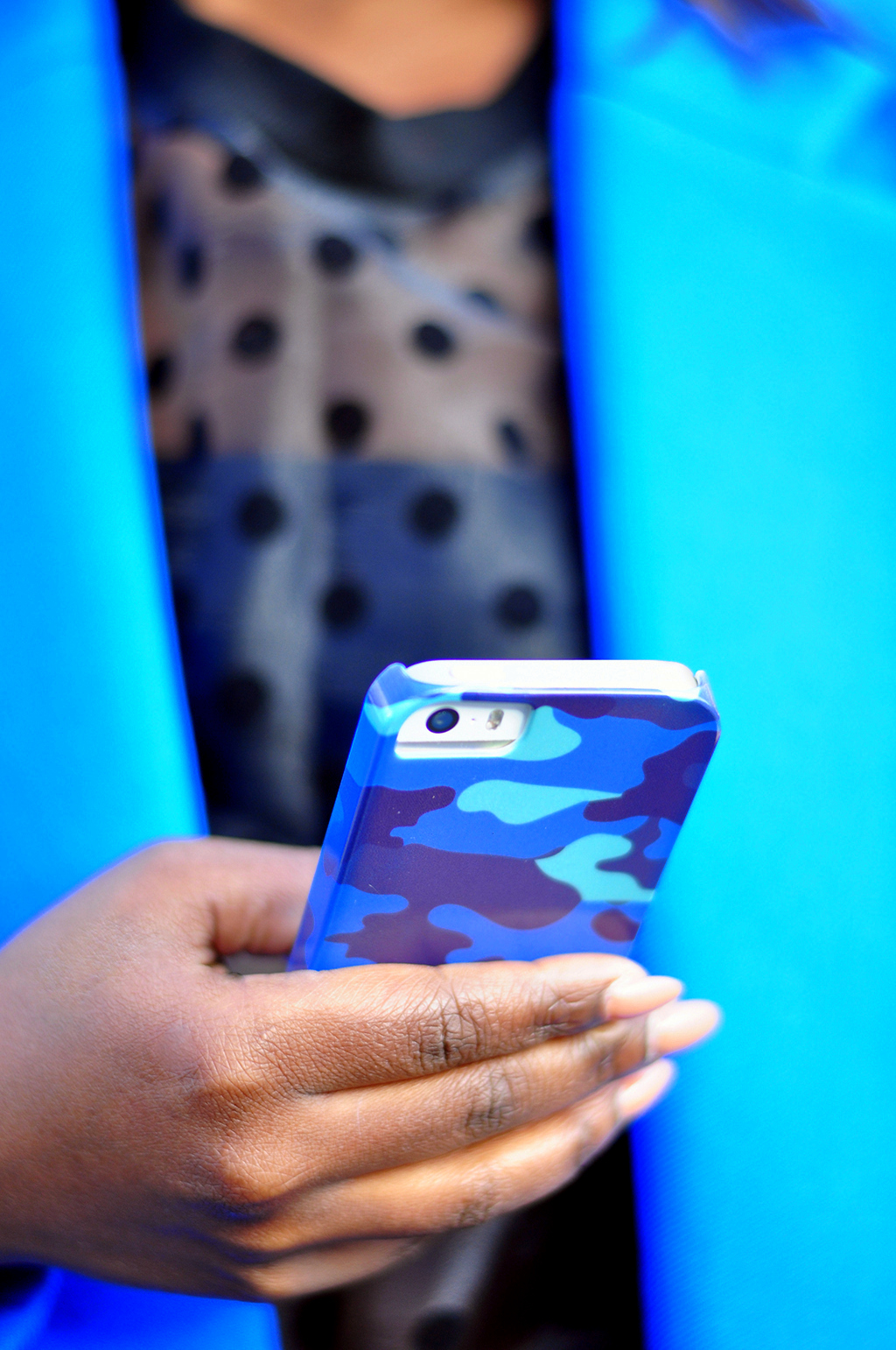 Tibi Coat, Mango Trousers, Jumper from Patricia Field, Christian Louboutin Pigalles, ASOS Sunglasses, Iconemesis Iphone Case (gifted)
Two things I've been looking for for ages: a well-tailored blue coat and also black trousers. Sale shopping for me this time around was about investing in pieces with longevity (avoiding that dreaded fashion word: timeless). As much as it hurt me to splurge on this coat, I know that I will pull it out of my closet winter after winter and it would still be relevant. It also has a detachable quilted underlay which literally radiates heat. I originally planned not to do any sale shopping at all but you know how that story goes...
Unlike the bubblegum pink or baby blue coats of the season (which are fantastic in their own right), this blue coat is not trendy. It makes a statement because of the colour and the precise cut and not because it's in fashion. Not that I have anything against what is in fashion, as I'm sure you know. There's just something to love about items which prove their relevance regardless of seasonal influences.
The simplest things are always the hardest to find- I've been searching for a pair of formal black suit trousers with a precise cut. I finally found a fitting pair on sale at Mango. However, I'm still looking for a skin-tight pair which aren't too long for me.