All Black Everything at it's finest, Barbara Bui's A/W '13 collection is exemplary in that she manages to keep it captivating and relevant regardless of the repetition of the colour black.
One way in which she kept it alive was by using a variety of textures. I have a weakness for python skin pieces- that jacket is no exception.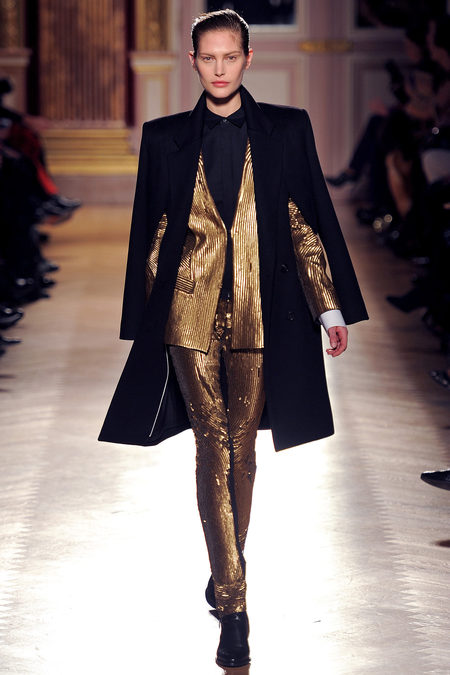 Maybe you weren't sure about the 'all black' theme at first but then as the show progressed, Bui eased you in with the versatility of the pieces coming down the runway? Perhaps, you shouldn't have gotten comfortable because she electrified the runway with a few gold pieces towards the end of the show.
Images from style.com