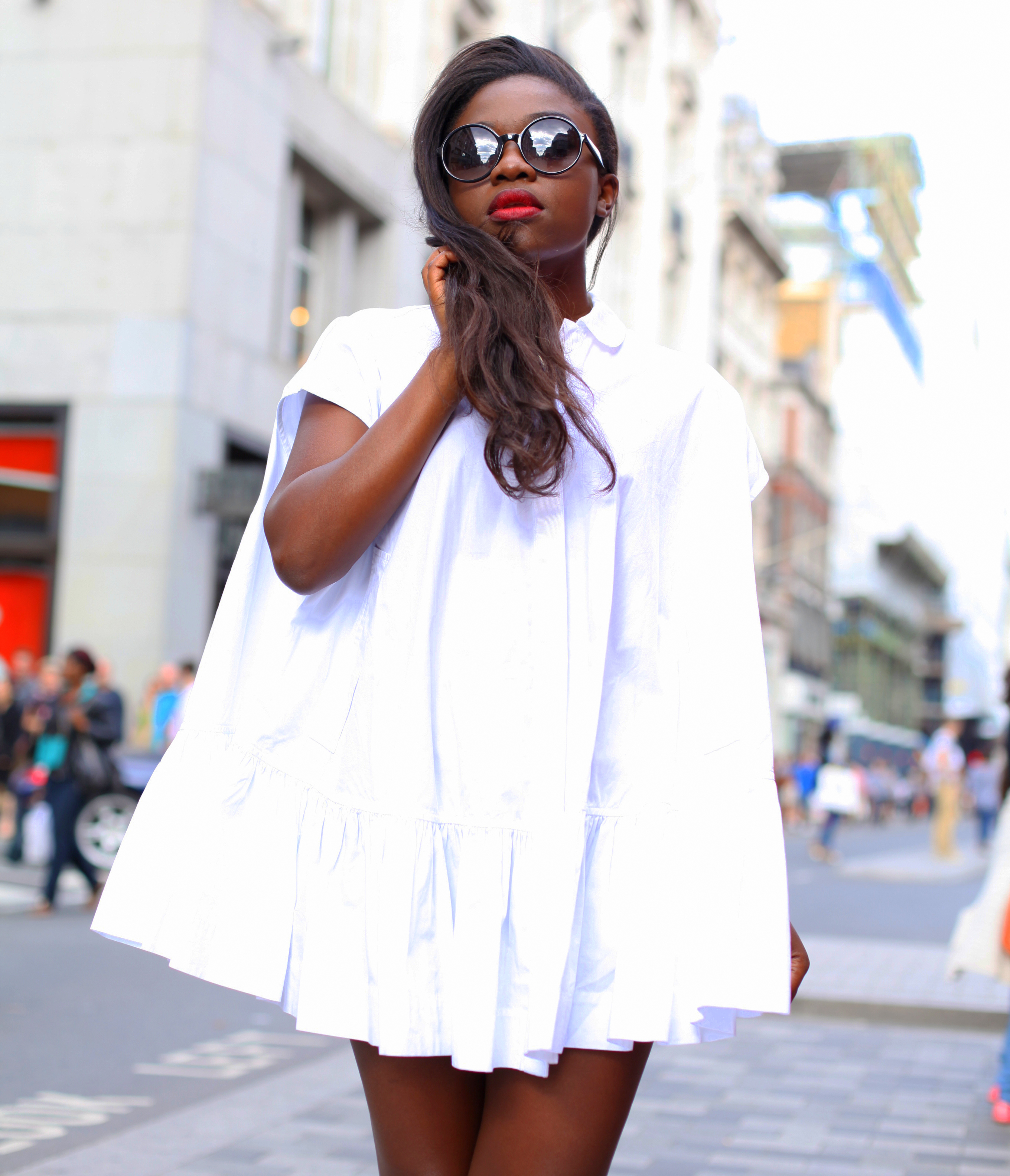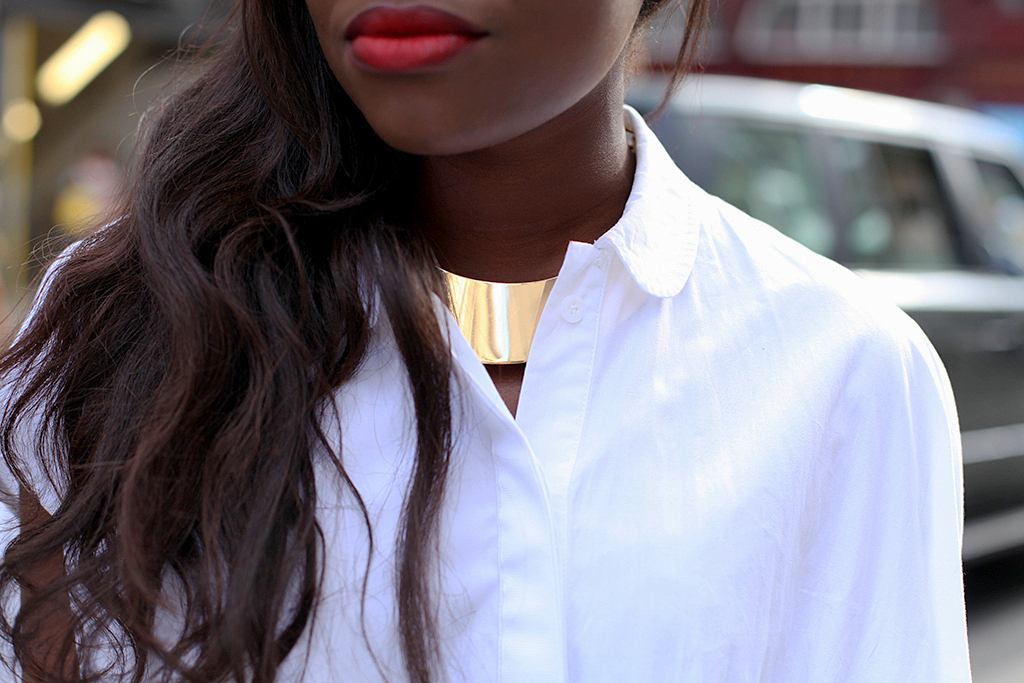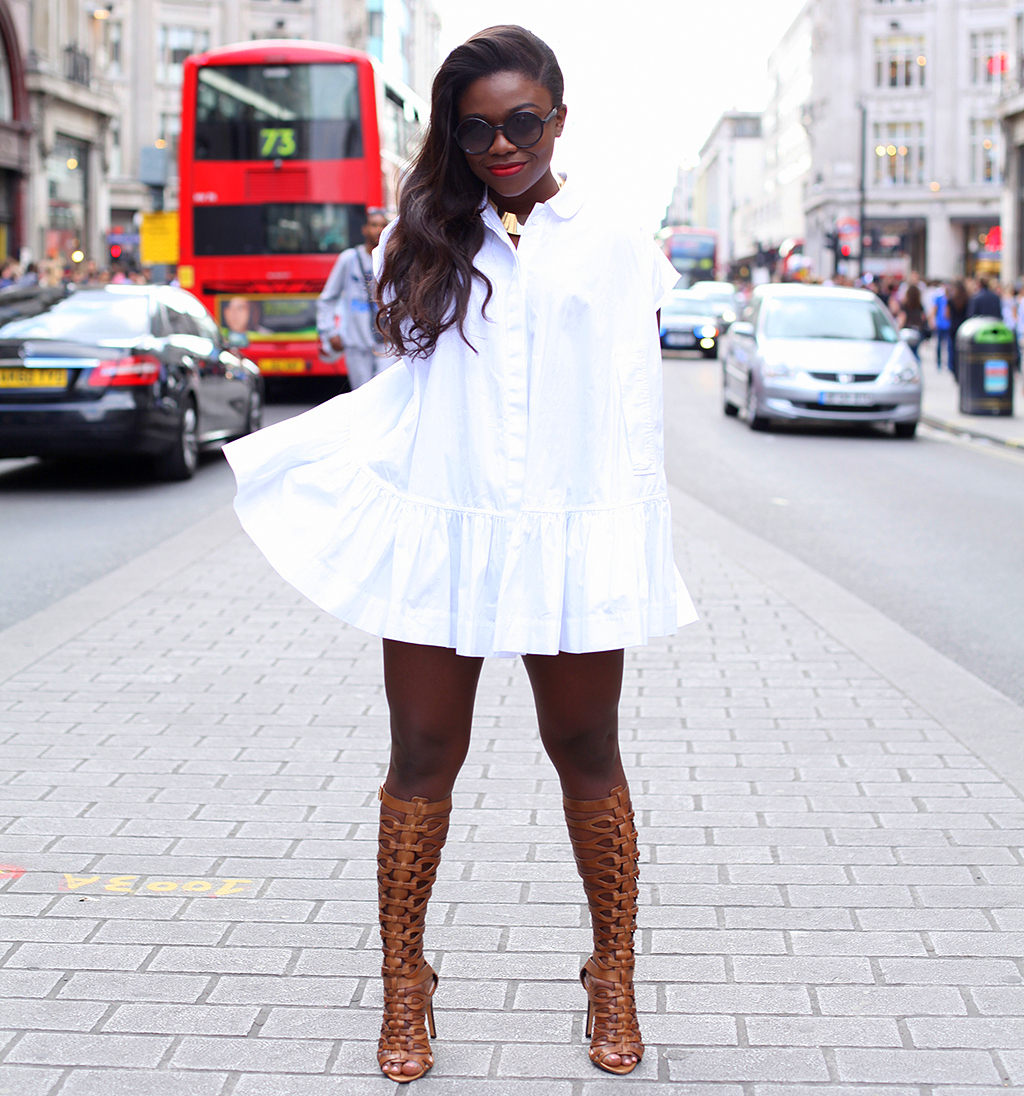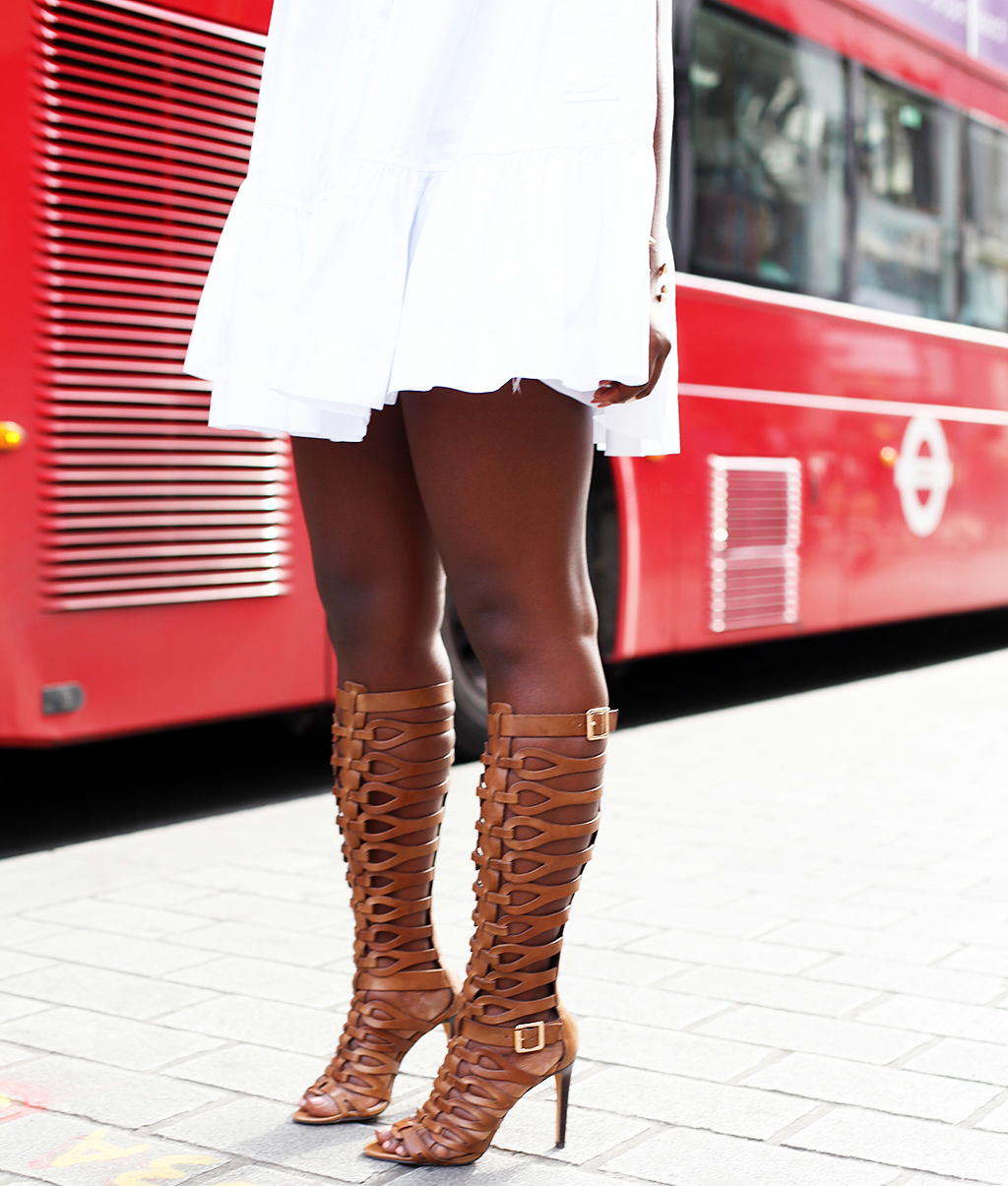 ASOS Shirt, Vince Camuto Gladiators, H&M Necklace, Marc by Marc Jacobs Sunnies
I always say that my favourite thing about fashion and styling is that I can wake up and decide which woman I want to be on any given day. People express themselves through their tattoos. I'm uncomfortable with the permanence of tattoos, so I use my clothes. I was feeling a little rebellious and these gladiator heels are the perfect controversial item as they could so easily be 'ratchet'. I'm such a huge fan of items like these- one wrong move and you've gone all the way down trashy lane. So fun to play around with!
So as not to take it all the way down trashy lane, I paired it with this cute shirt that I wore as a dress (short girl privilege). The cuteness of the shirt tones the sexy riskiness of the shoes all the way down. If you're feeling extra ballsy and really want to go there, throw on an over-sized crisp white shirt and denim cut-off shorts. That's as far as I would go- no bodycon dresses please!