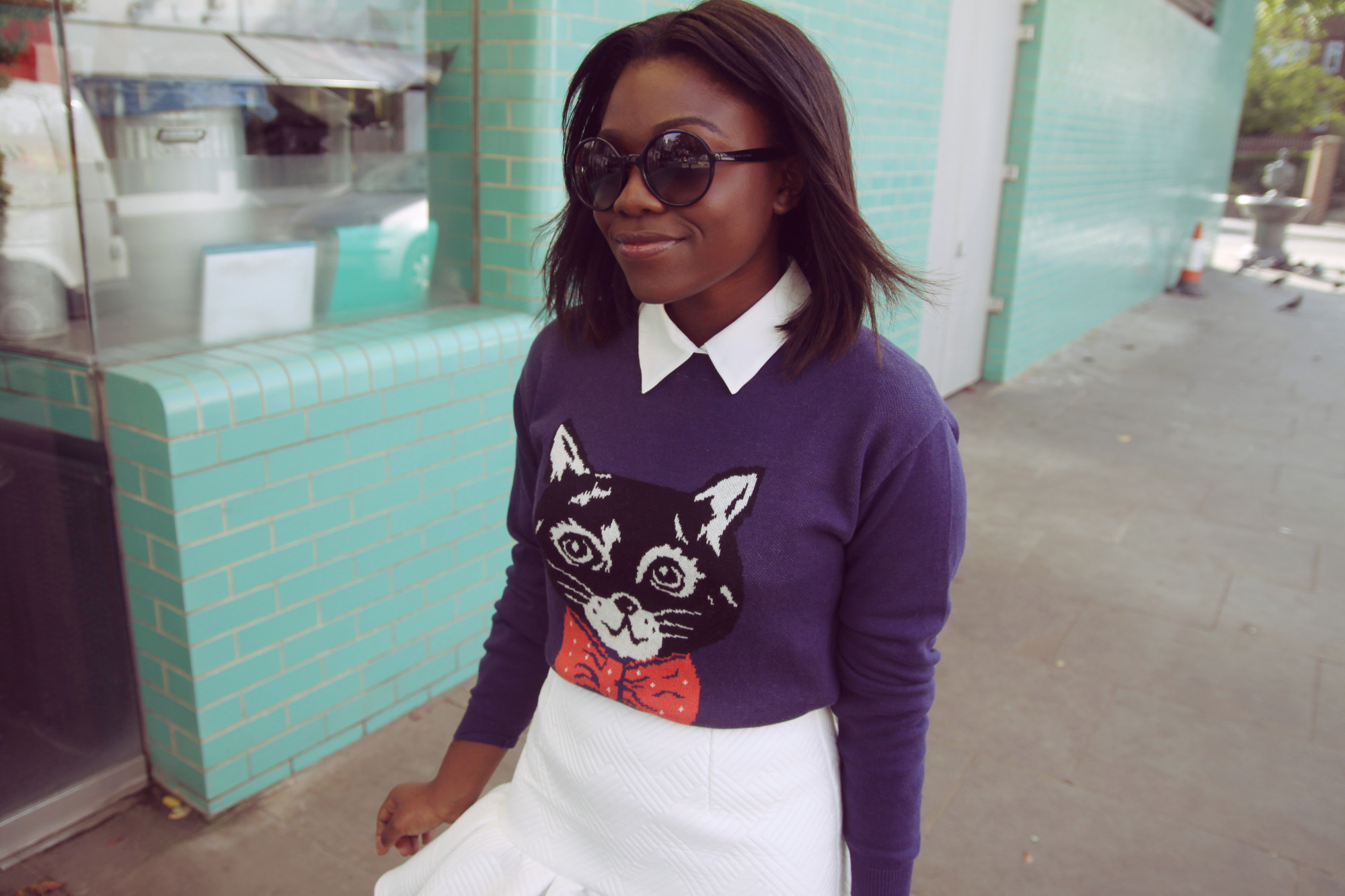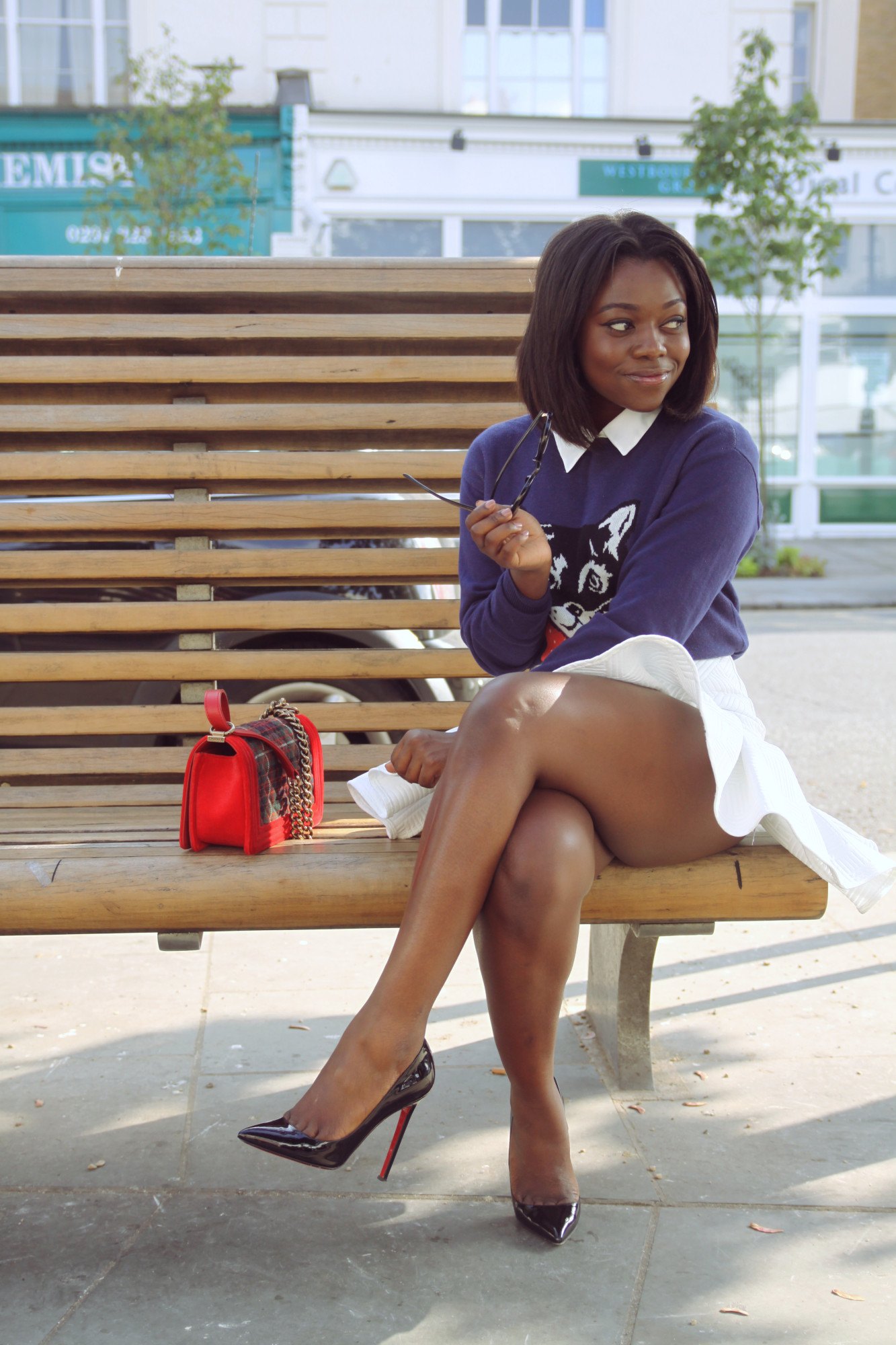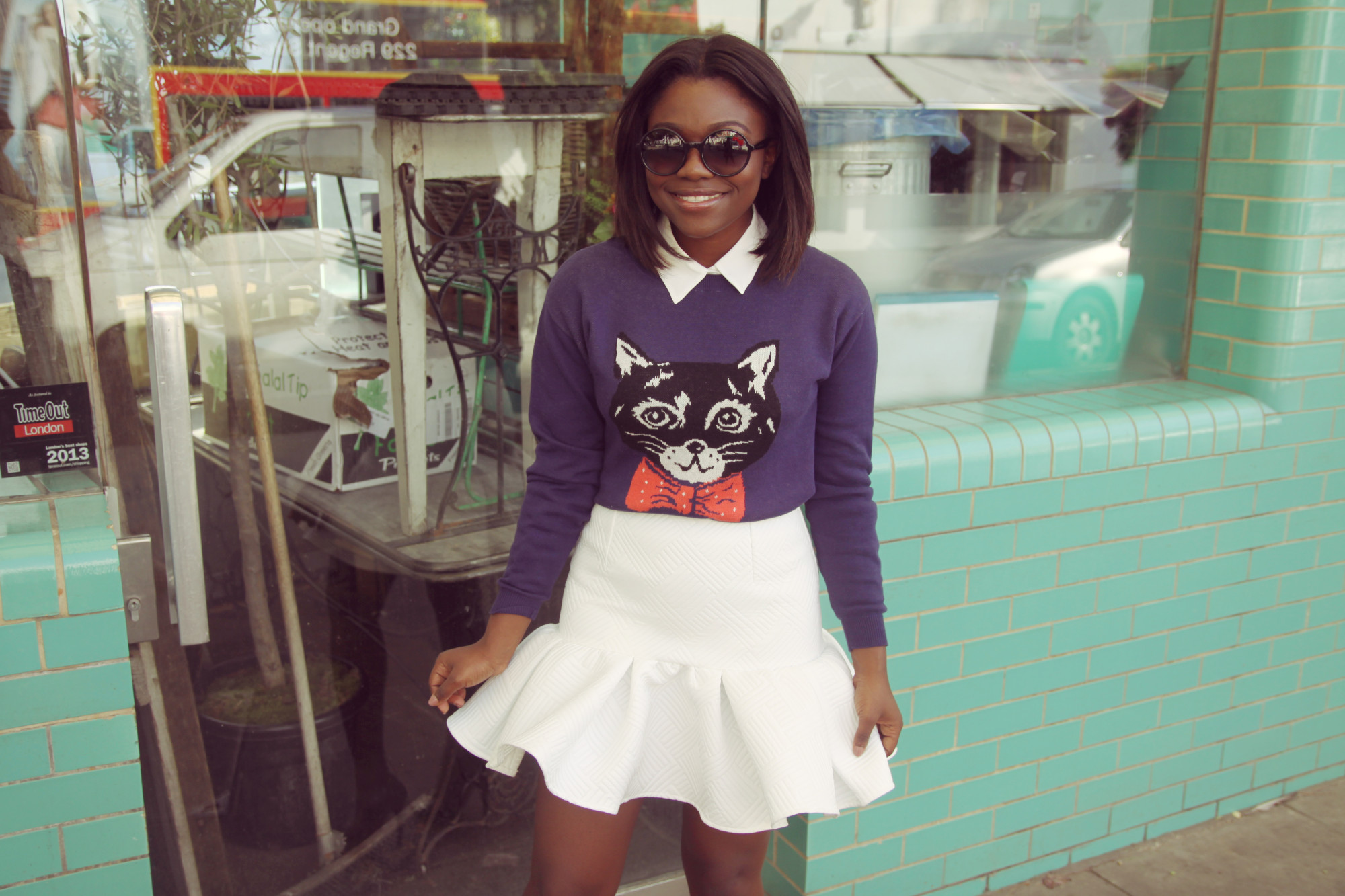 ASOS Jumper, Zara Silk Shirt, ASOS Skirt (in black), Louboutin Pumps (substitute), Marc by Marc Sunglasses (very similar)
Ignore that the title of this post- Back To School is seemingly futile as the school term started over a month ago.
I've never been to a school where I was allowed to wear an outfit like this. Going to school in Nigeria and then England, we had school uniforms all the way up until sixth form and then we had to wear a suit. This is so school-girl cute and appropriate for that preppy little girl in all of us. And if I was a headteacher, I'd make uniforms like this. I'm not sure why school uniforms always have to be so ugly? Why exercise has to be so tough? Why vegetables have to taste so bad?
Disclaimer: I do not advise school kids to wear crazy footwear such as Louboutin pigalles to school. Apart from the fact that your parents might be horrified that you even ask to own such a shoe, you will probably fall down in assembly whilst walking to the stage which I think was probably my greatest fear in school. Even greater than failing exams. How priorities change.