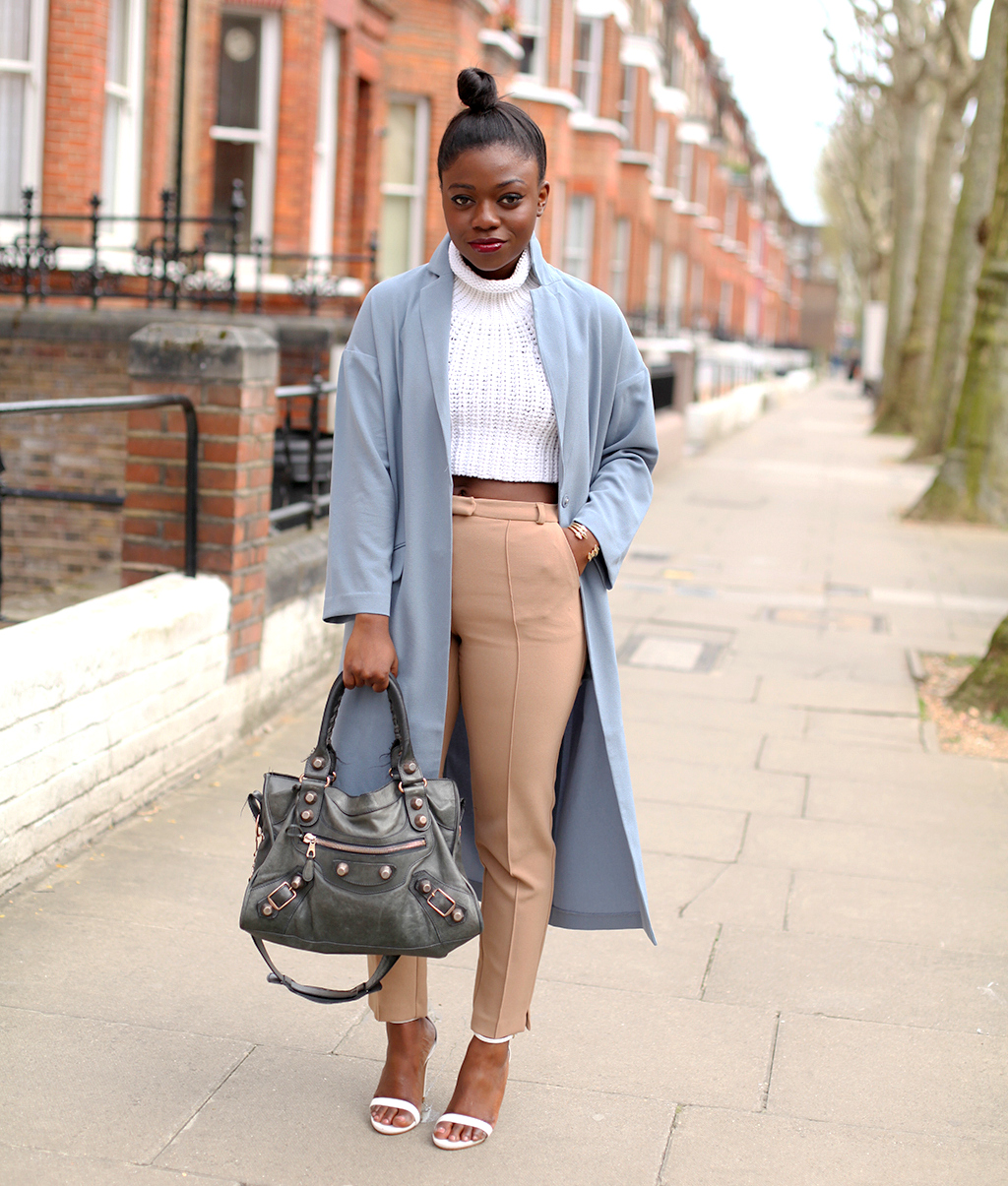 ASOS Duster Coat, Topshop Trousers, ZARA Heels, Balenciaga City Bag, Alexander Wang Crop Top
I've recently taken a big liking to tailored trousers. They make every look more sophisticated and polished. Imagine how different this outfit would have looked with jeans? So now I throw on a pair of tailored trousers to upgrade my look.
I've gotten so many compliments on this ASOS duster coat, I didn't even realize it was that cute! It's now one of my current favorites that I'm constantly wearing.
The Balenciaga bag was my 18th birthday present and over three years later, it's still my main everyday bag. There are some pieces that one should invest in; an undying handbag is one of them. I'm currently trying to sell some pieces to contribute towards a bit of traveling that I want to do and this bag most definitely missed the cut. It stays firmly in rotation.
Happy Easter my loves! I wish you all happiness, love, peace and joy this season. I'm still in bed on a weekday morning- that's already enough happiness, peace and joy for me!