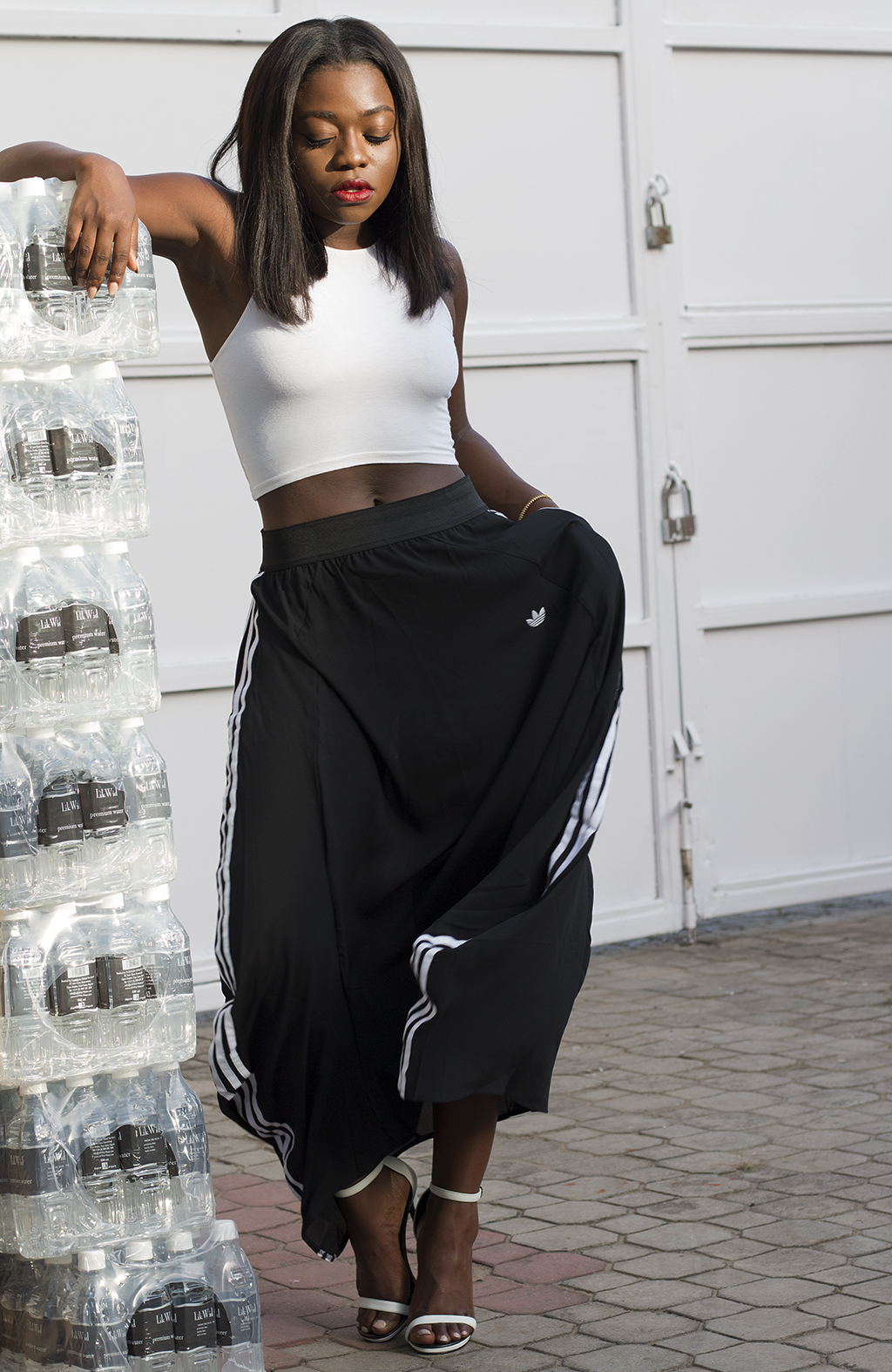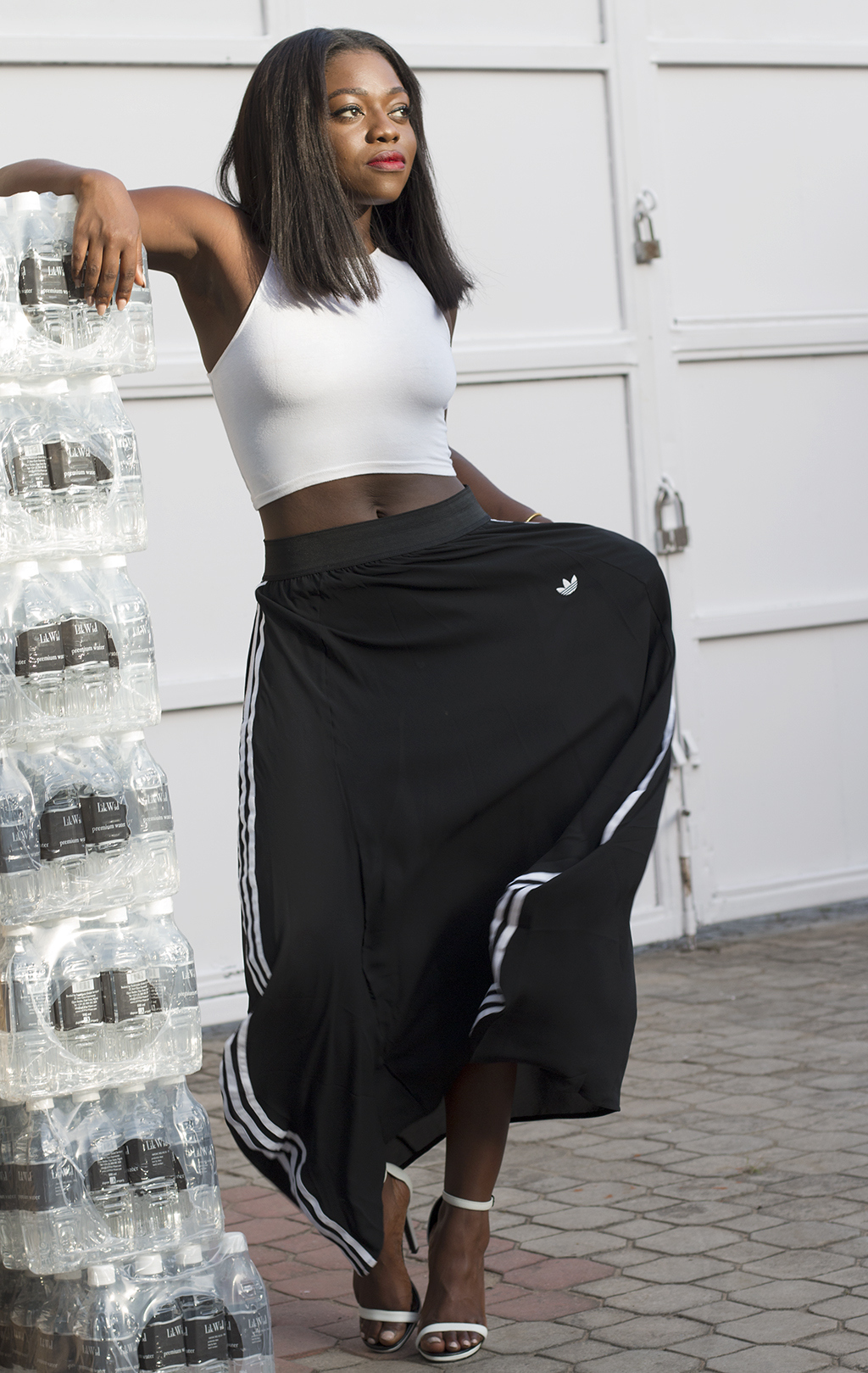 Get The Look
Adidas Skirt (Also at Luisa Via Roma)
Wear with Adidas Superstars for a super cool factor- I changed into them to get down and dirty into my Lagos Fashion and Design Week styling duties.
I've always been a Nike girl because Adidas just never really appealed to me. But, they've clearly undergone a serious facelift in the past few years and have definitely given the brand new life. I slept on Adidas even all through the revival of the Stan Smith's. Then came the Superstar's. But not only have their upped their marketing and collaboration game, they actually are very fashionable/stylish. Not in the trend-led or trend-thirsty type of way, just a real cool factor.
And now there's clothes like this Adidas skirt, that neoprene sweatshirt, this sweatshirt dress, those leggings.
Bruh, Adidas be knowing, and you can't sleep on them anymore.
Shop my Adidas faves below:
Facebook | Twitter | Pinterest | Instagram | Tumblr | Youtube
Follow me on twitter, and ask me anything.