I went to Marrakech for a weekend in November 2015 but it's a totally different experience when you get to experience it through the eyes of a local. I had my trip curated by @AHTravelClub which is an invite-only Travel Club for the ultimate travel partisan. Their motto is Your World, Your Way and they tailor your experience to your specified preferences. In any city and country you want to visit, they know who, they know when and they know where and so they connect you with local tastemakers and other travel club members suited to your interests. AH Travel Club's initiative is to know what you want and to craft the ultimate journey for you to ignite unforgettable memories.
I really wanted a change of environment for my 25th birthday and I chose Marrakech because I just find it so aesthetically inspiring. It was great to have Asoni Haus Travel Club help me in coming up with the perfect itinerary and even for details as specific as where the best viewpoint to watch the sunset from is.
Where To Stay
We stayed at Riad Dar Darma which I would 100% recommend. We also visited Riad Be Marrakech which I would strongly recommend. The place is stunning and the owners are lovely. We went for drinks at the famous La Mamounia which was also gorgeous, with amazing hospitality. The waiters changed our glasses of water each time the ice had melted. I would recommend La Mamounia if you want a more luxury westernised experience. I did love staying at a Riad though and if I was to go again, I would probably do the same.
What To Do
Go to Le Jardin Majorelle which is owned by Yves Saint Laurent. It is so pretty! Also go to the Berber Museum which is in the same compound.
In The Old City, go to Ben Youseff Madrasa and Musée de Marrakech. These are in the heart of the medina so you get a feel of the hustle and bustle of the old town. I wouldn't recommend going to Jemaa el-Fnaa which is the big square. I didn't really appreciate the place or the people constantly trying to con you and point you in the wrong direction but you could go once, just to fulfill all righteousness. I would just say be careful in the Old City- the men are pretty aggressive and they give you wrong directions just for fun and to confuse you into going to places you didn't intend to to buy things you don't want. My phone was also stolen here so just be vigilant. Experiences like this are also much improved with services like AH Travel Club as they can provide you with a travel curator which limits all the unpleasantries. We decided to explore by ourselves without the curator and also without google maps which wasn't such a good move!
We didn't get to go to Mellah, the Jewish neighborhood which apparently has the best spices in the city, I would definitely do this if I return.
To watch the sunset, go to Point Bar or Churchill Bar at La Mamounia.
We didn't get to have a desert camp experience but would definitely do this if we return with a company such as Scarabeo Camp.
Finally, go to Theatro nightclub to party till the sun rises. I didn't do this on this trip but I did on my last one. Just don't get to the club before at least 1.30am!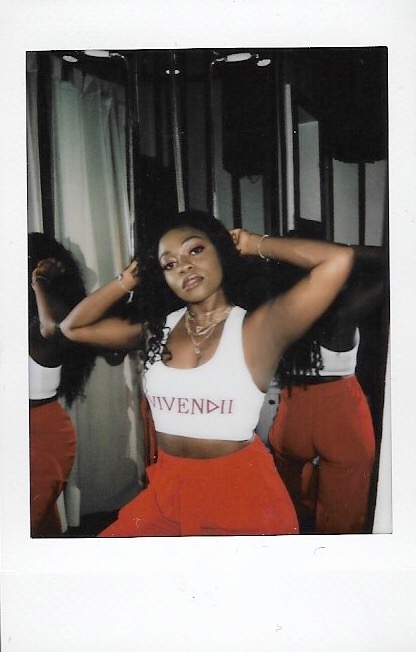 Where To Eat
We had dinner at La Cafe Arabe, where the cocktails were particularly good. Lunch at Mama Afrika was superb as it was just so affordable and so good! We did find the food in Marrakech often overpriced and not worth the cost but that wasn't the case here. Dinner at Be Marrakech we agreed was our favourite of the whole trip- it was so fresh and just cooked so well. Last time I visited, I had dinner at the famous La Comptoir Darna which I would also recommend. Other places that AH Travel Club suggested to us but that we didn't get the chance to try are La Trattoria and I Limoni.
For more information on AH Travel Club, see their website here.