Is it okay to admit that I had macaroons for the first time today? Try not to judge. No idea why it took me so long, but they tasted great! My bessie Salz advised that I tried the vanilla, I might be more adventurous next time and try other flavours.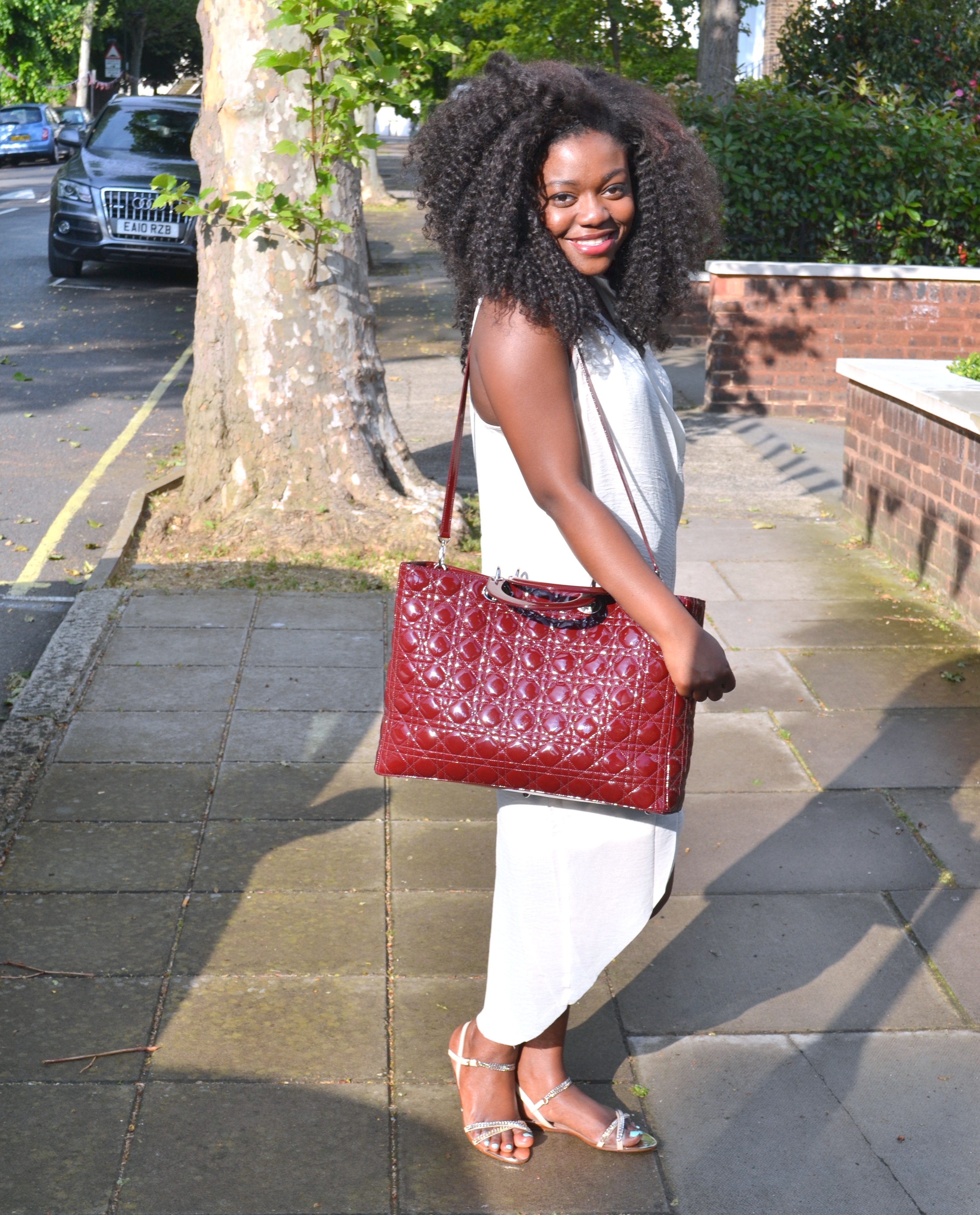 H&M dress, Zara sandals, Lady Dior bag
London is looking so "British" right now with the Queens Diamond Jubilee and Olympics coming up, and it feels like the whole town is waiting eagerly for the long weekend, I love it!
This dress I got from H&M yesterday is the perfect day-turned-night dress. Depending on the shoes and accesories, it can look like a completely different dress at night for a more formal event. I love the simplicity and the grecian-like cut. It's comfy and effortless- it can literally just be thrown on, there's no going wrong. Yet it is so chic.