Sometimes, you return to a place six years later and remember why you fell in love with it in the first place. I first visited Siem Reap in June 2012 with no expectations and learned more during those few days than I had probably the entire past two years of life prior. I wanted to return to Siem Reap to see if it still held that same wonder for me.
I reached out to Sojourn Siem Reap boutique hotel and they generously offered to curate the trip according to my interests. It was an amazing four days.
I had already been to Angkor Wat but wanted to show this world wonder to my assistant so we included it in the itinerary. We were up at 4.30am on our first morning, for a sunrise visit to Angkor Wat. Sojourn assigned us the most amazing driver; Mr. Sarath, and guide; Mr. Lim, who made our entire stay seamless.
Angkor Wat truly is a magnificent place. The history and the energy there just has to be experienced for yourself. It's something you only need to do once but I do feel priviledged to have experienced it twice.
After Angkor, we visited some of the smaller temples like Ta Prohm (famous for Tomb Raider) and Ba Yon. We returned to Sojourn for a quick nap before heading out to Eric Rasina's boutique. Eric Raisina is a young Cambodian-based haute couture designer originally from Madagascar and this visit was one of the most inspiring activities of my whole month of travel.
He creates his own fabric in-house in a multi-storey building with the boutique on the ground floor and factories upstairs. The working conditions are great and you can actually see as the textiles are woven by the staff.
As a new brand owner, it was just so inspiring to see what he has built from the ground up. The dedication, attention to detail and commitment to complete in-house design by making their own fabric. It was all just amazing.
After Eric's, we were meant to go to Phare The Cambodian Circus which was highly recommended to us by Sojourn but were exhausted from all the travelling so opted for bed.
The next morning, we met with Off Track Accessories. They provide free and sustainable education to children and young adults from the countryside around Siem Reap by selling a range of products using recycled tube tyres and other sustainable materials. 100% of the off track profits flow directly into their education programs.
After this, we went to explore Kandal village which is full of cute little boutiques cafés and restaurants. Go to Wild Poppy to shop cute little unique bits, Vibe cafe for healthy vegan food and refreshing passionfruit juice and Pot and Pan for excellent cheap food.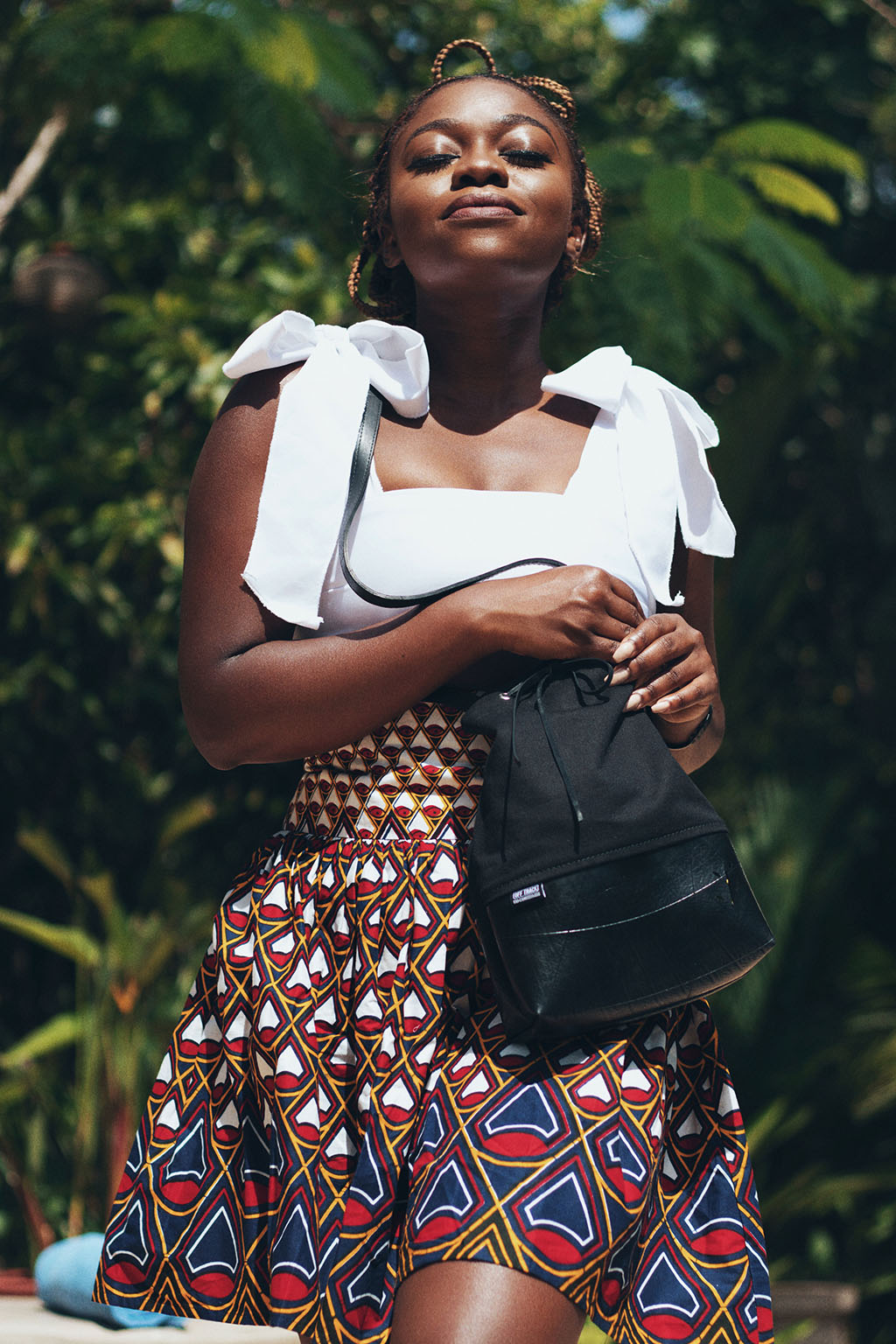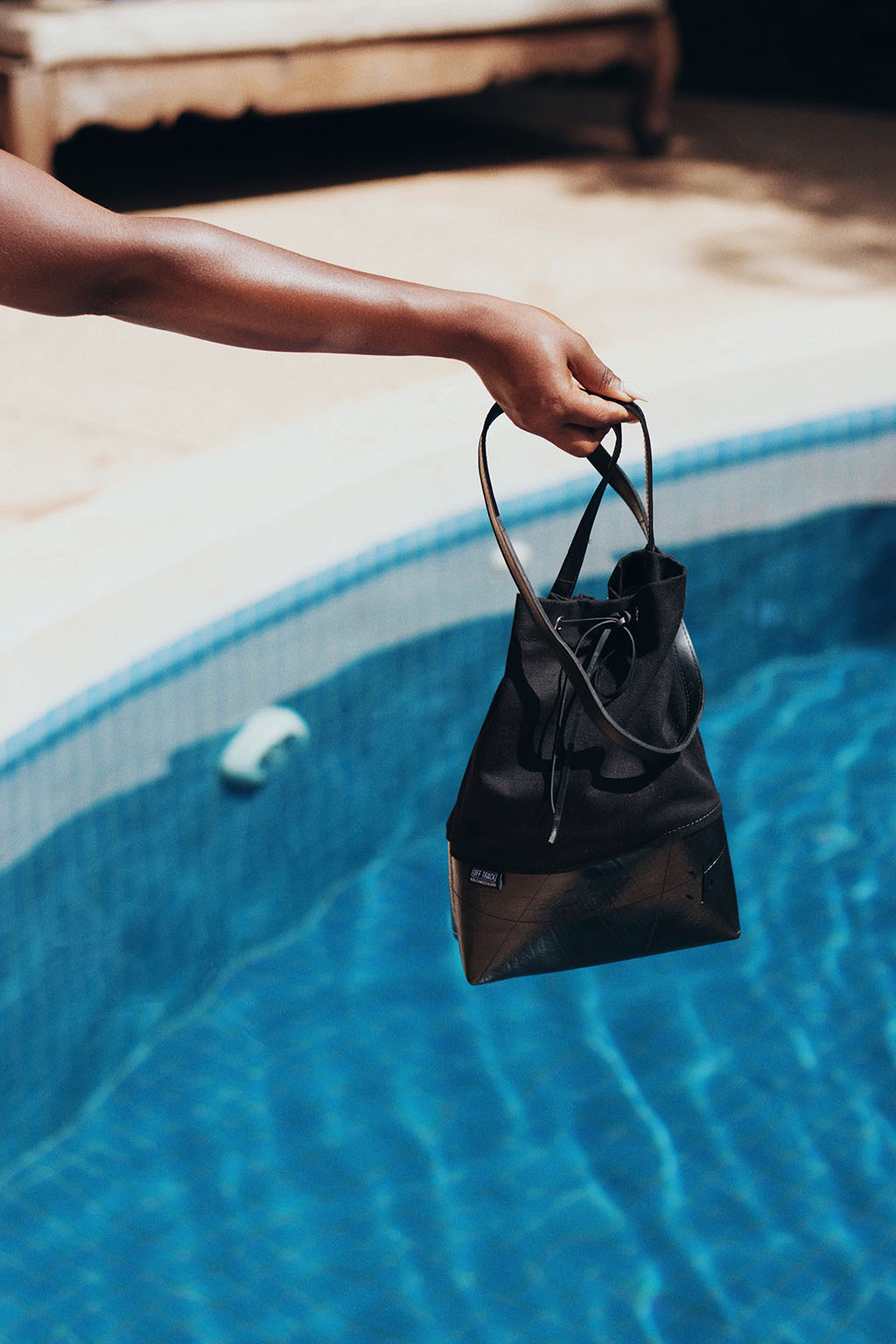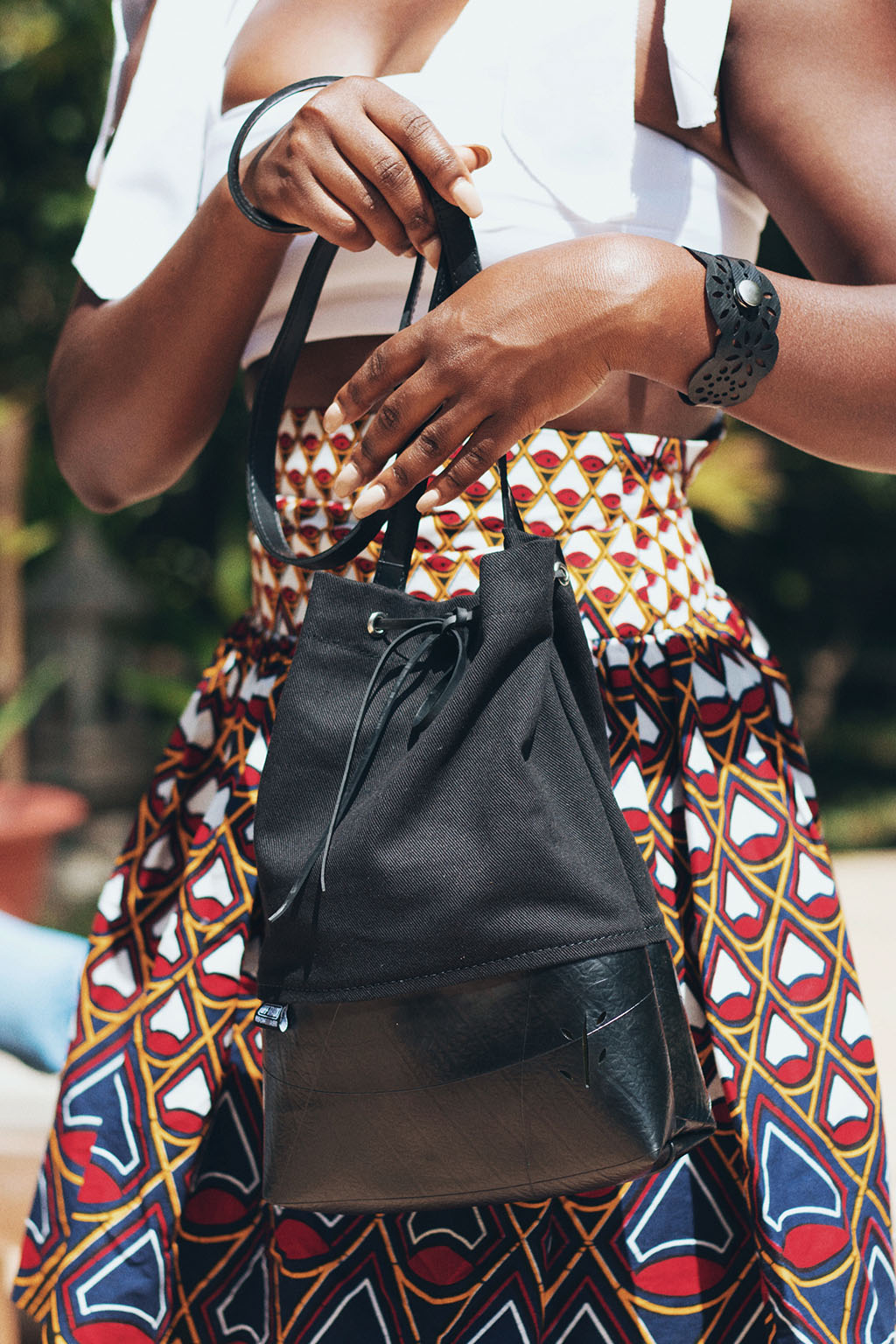 Later that day, we drove out to Kompehin village to visit HUSK which is an NGO that works directly with local families. We spent time with women employed by HUSK as tailors sewing softies and tote bags for companies and also saw the houses HUSK builds for the local families. They also provide water filters to the local families.
Spending time with the women was the highlight of my trip. Despite a language barrier, we spoke about all things from my braids which they were really fascinated about, to their children. They were truly beautiful souls. You can help the organisation to continue to do great work by contributing to their efforts here.
We ended the day at an old wooden house overlooking the rice fields for some sunset drinks.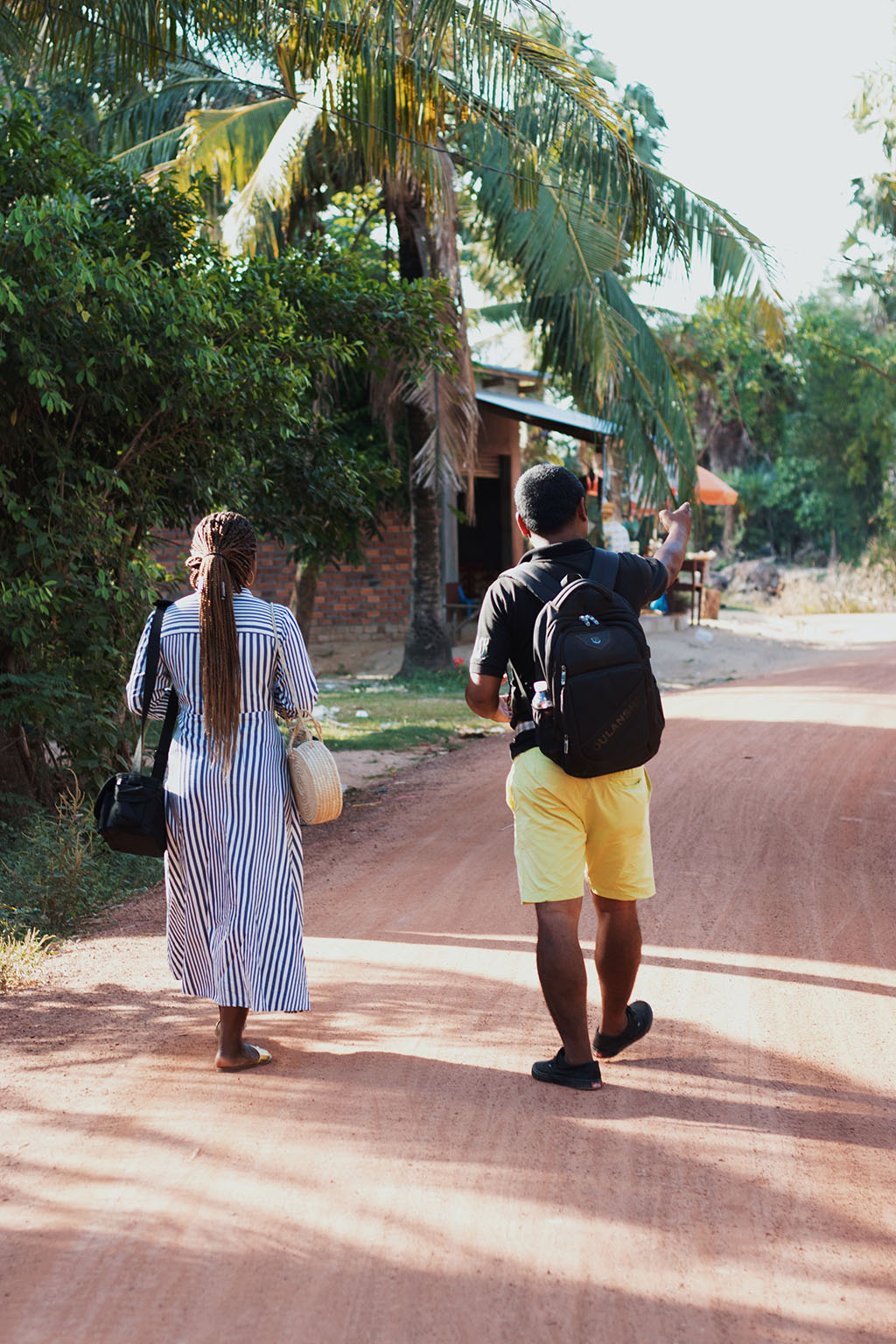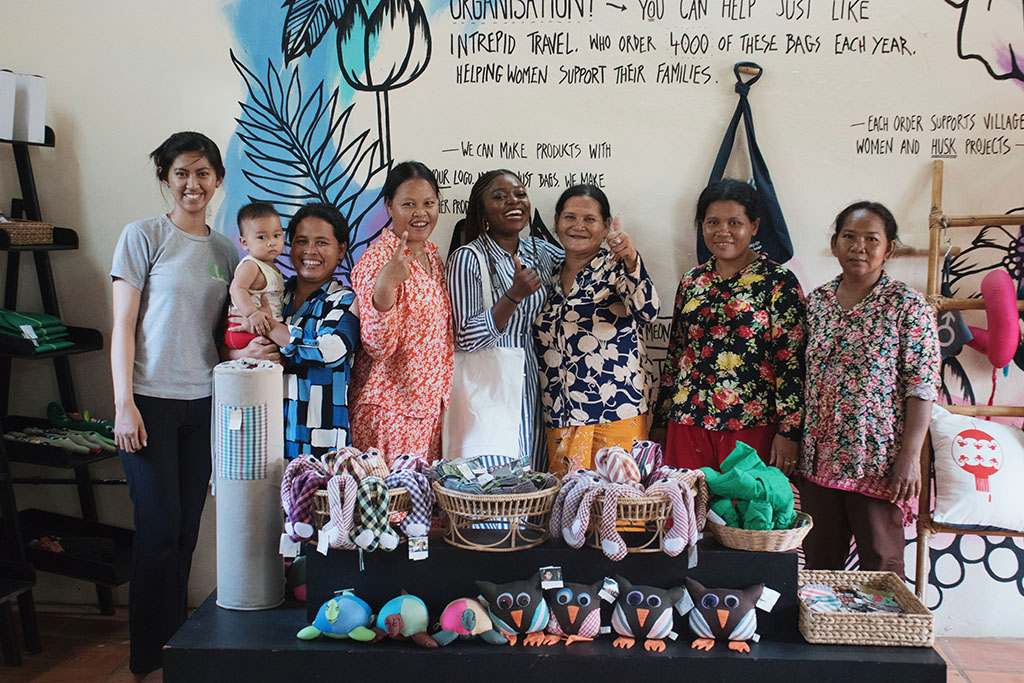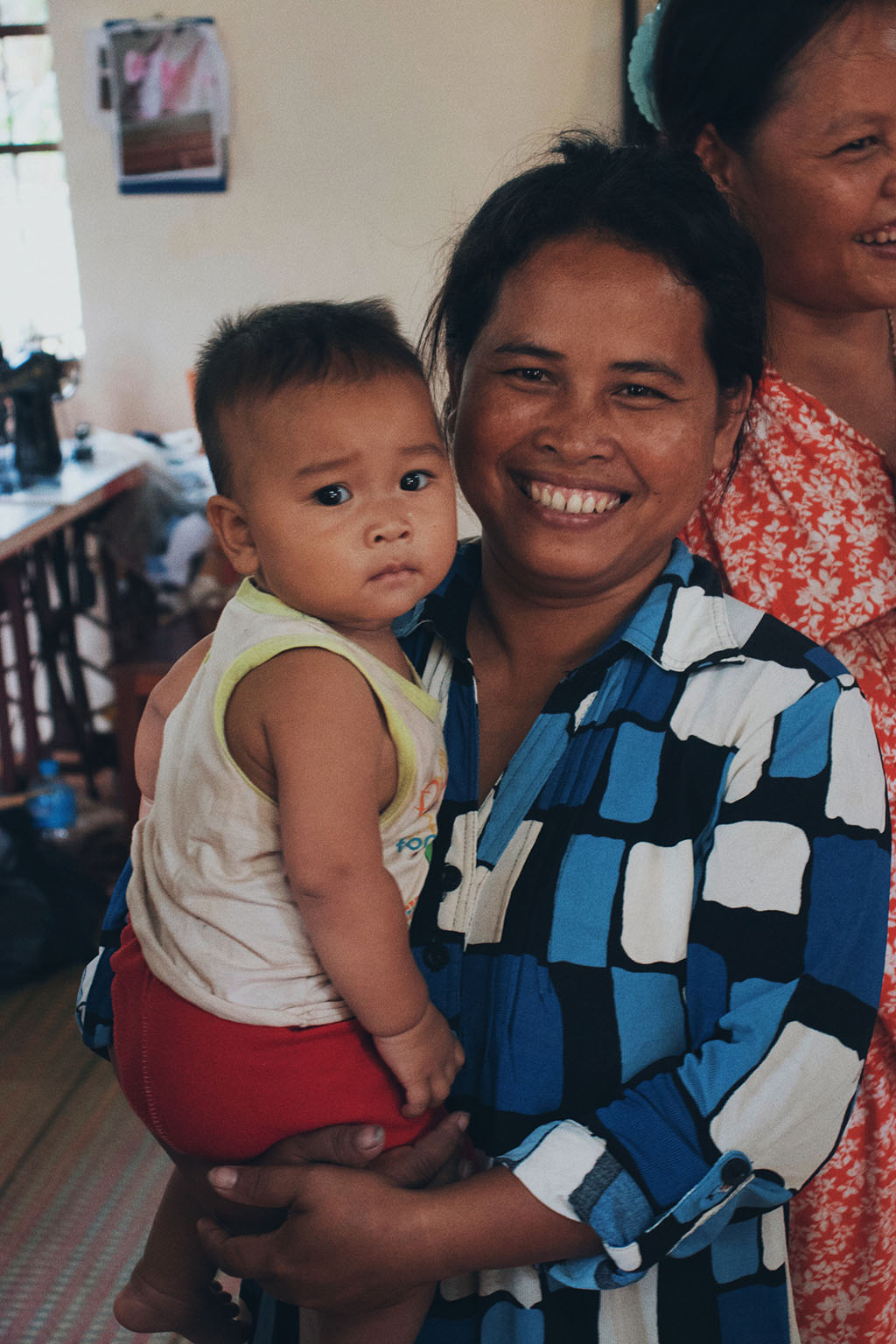 On our last day in Siem Reap before catching the night bus to Sihanoukville, Sojourn kindly allowed us a much needed late check-out. It rained heavily and we just stopped for a second to chill and enjoy the hotel.
There's something so special about Cambodia and Cambodian hospitality is a beautiful thing. Book a stay at Sojourn here and e-mail them at info@sojournsiemreap.com if you'd like some help curating your perfect Cambodian holiday.
A massive thank you goes to Fiona and the entire team at Sojourn for their unmatched service during our four days at Sojourn.