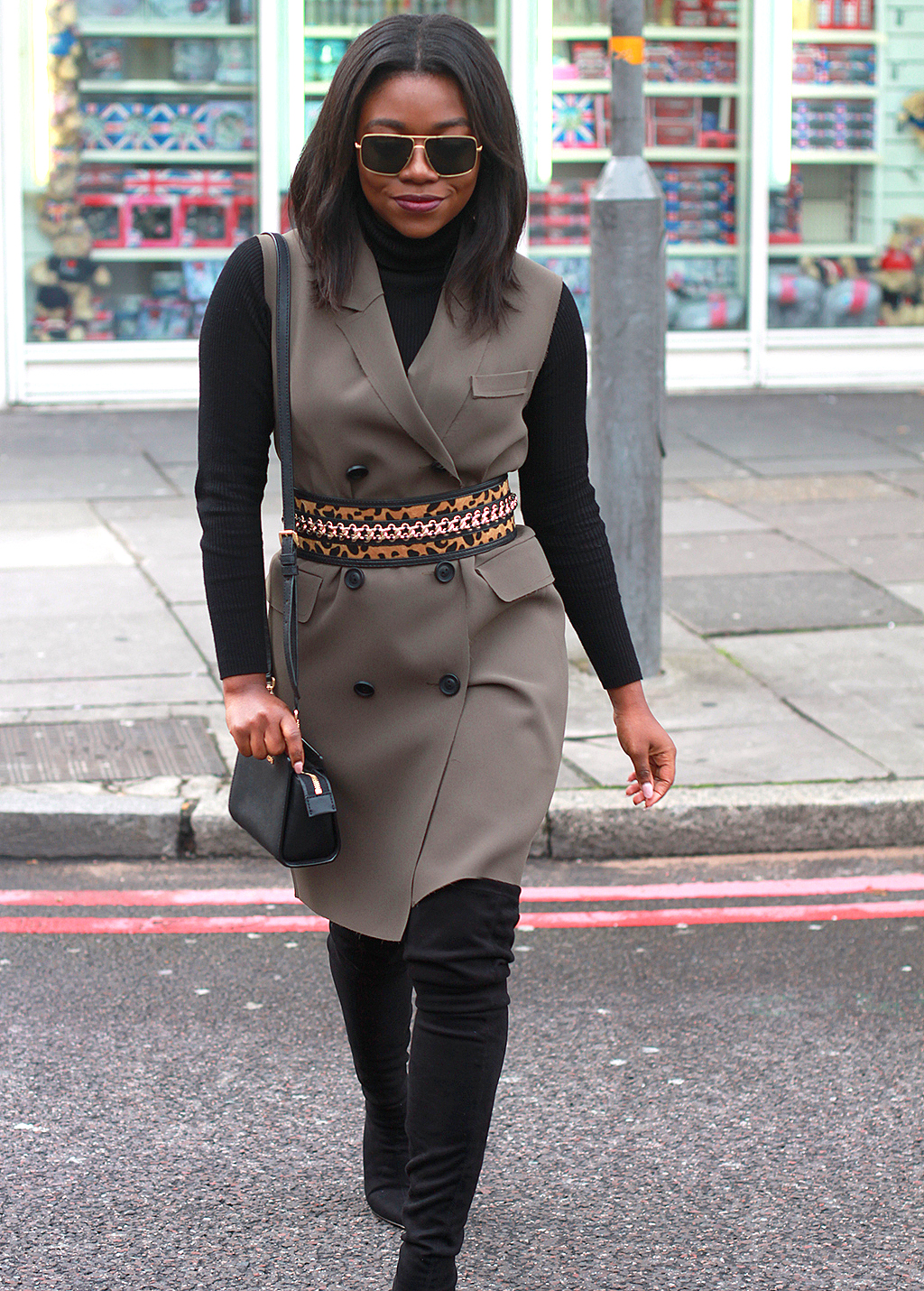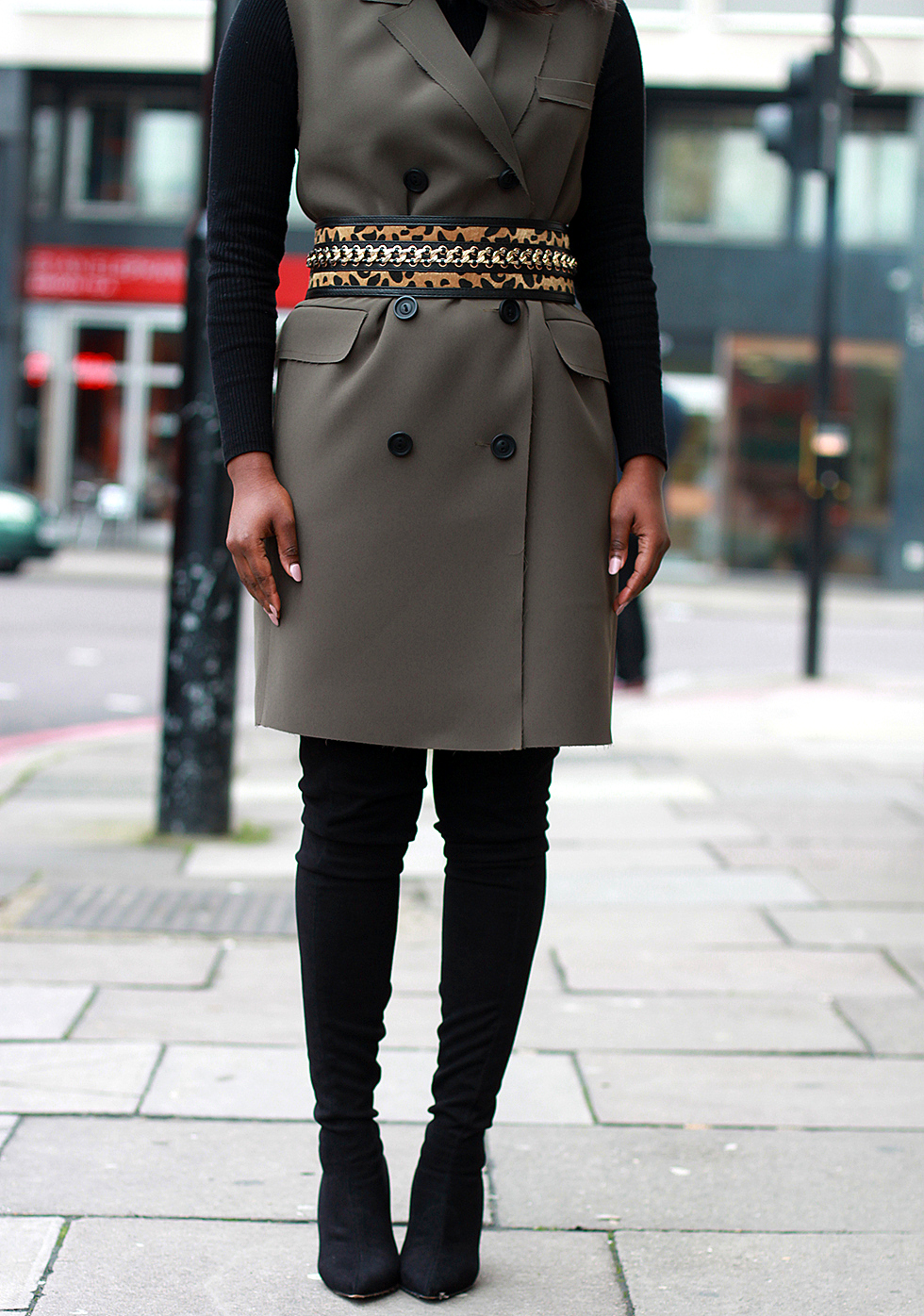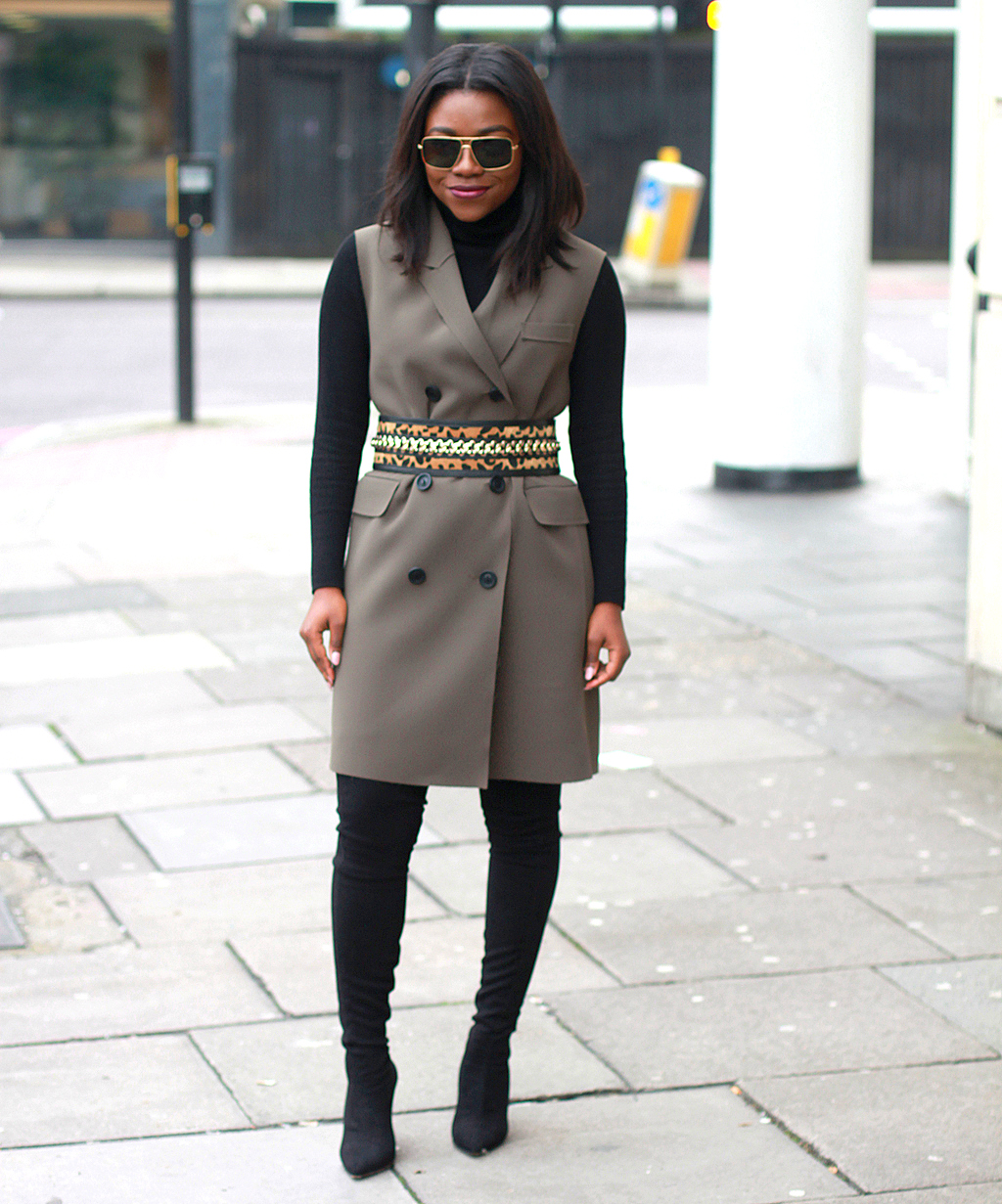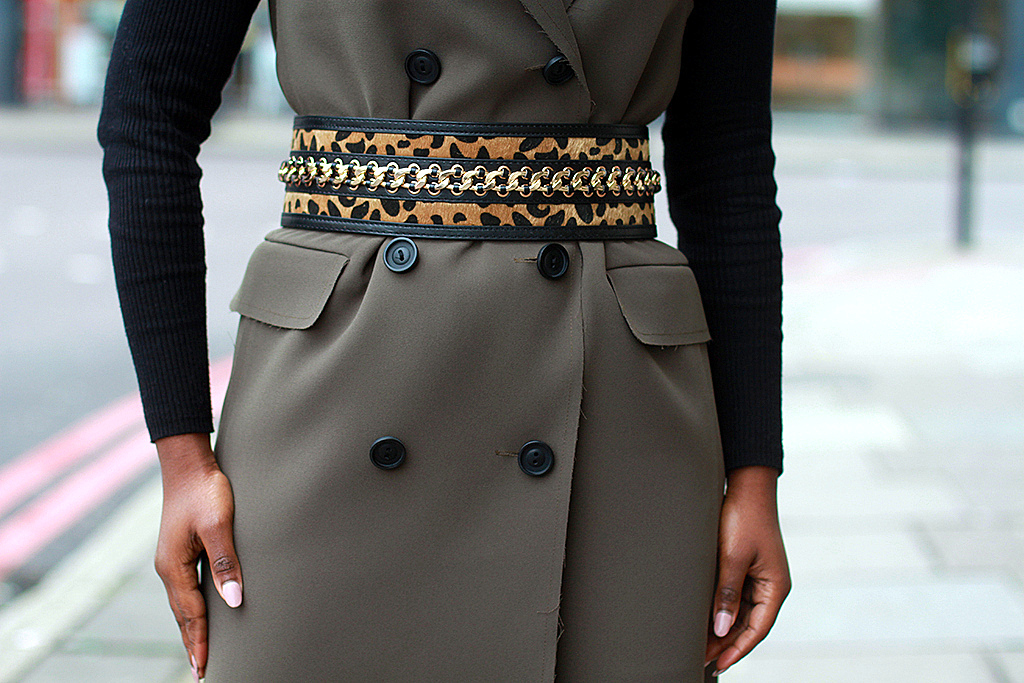 Black Turtleneck, Topshop Khaki Trench (sold out, try this), Newlook Leopard Belt (sold out. try this, this or this), Celine Sunglasses (try this), Michael Kors Bag, Strategia Boots (sold out, try this)

 You know how those who know, know? When I blogged this outfit, a few people on Instagram noticed that it was Balmain inspired. Balmain definitely had a great year- Olivier Rousteing is incredible and they made so many right moves. This campaign still completely slays me.
I added this belt to my basket quicker than the speed of light and imagined wearing it with so much black and khaki. It distinctly reminded me of the Balmain AW13 collection so much and I was eager to style it with that influence.
What other colours do you think I should pair this belt with?
Facebook | Twitter | Pinterest | Instagram | Tumblr | Youtube
Follow me on twitter, I've been getting a little mouthy lately!