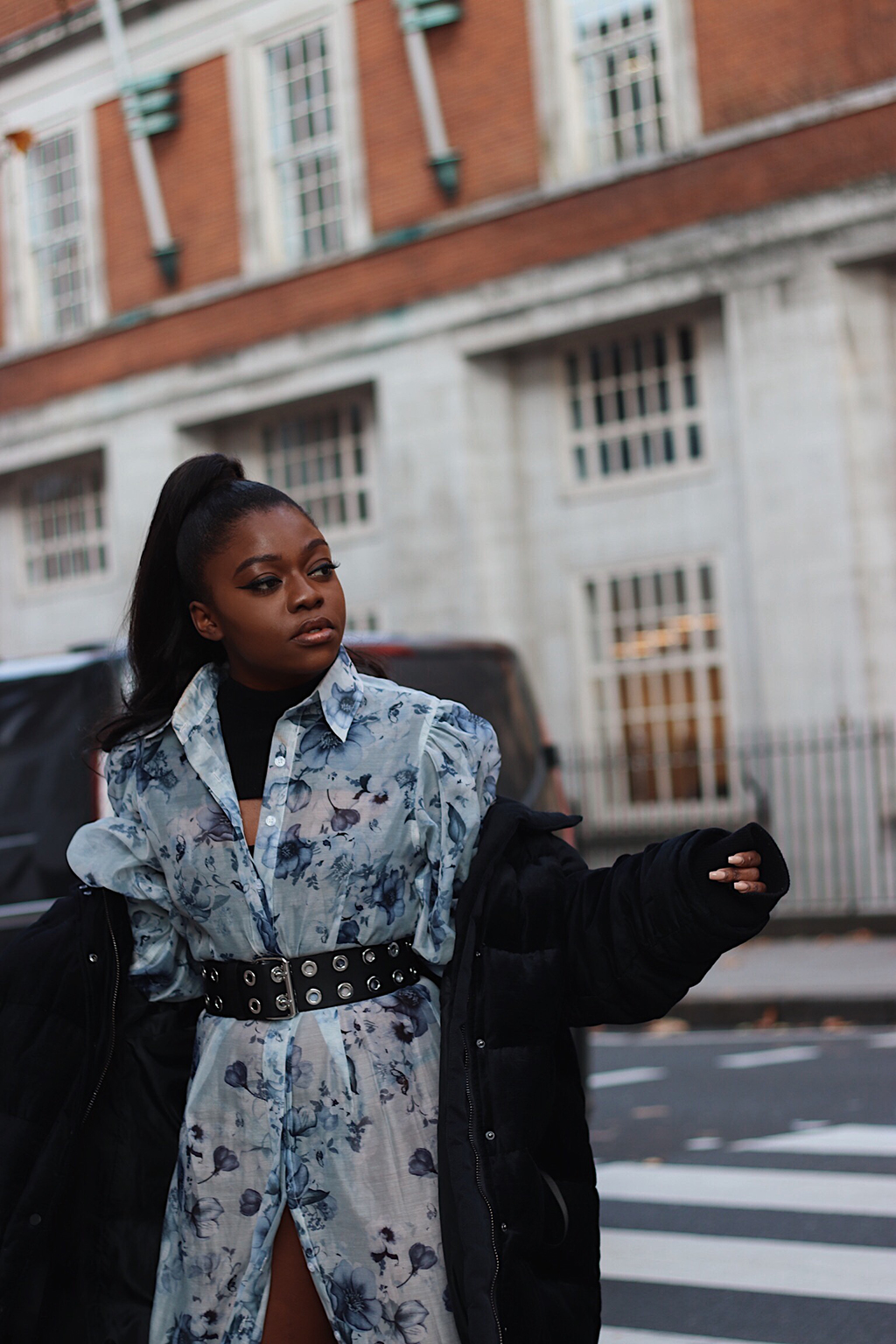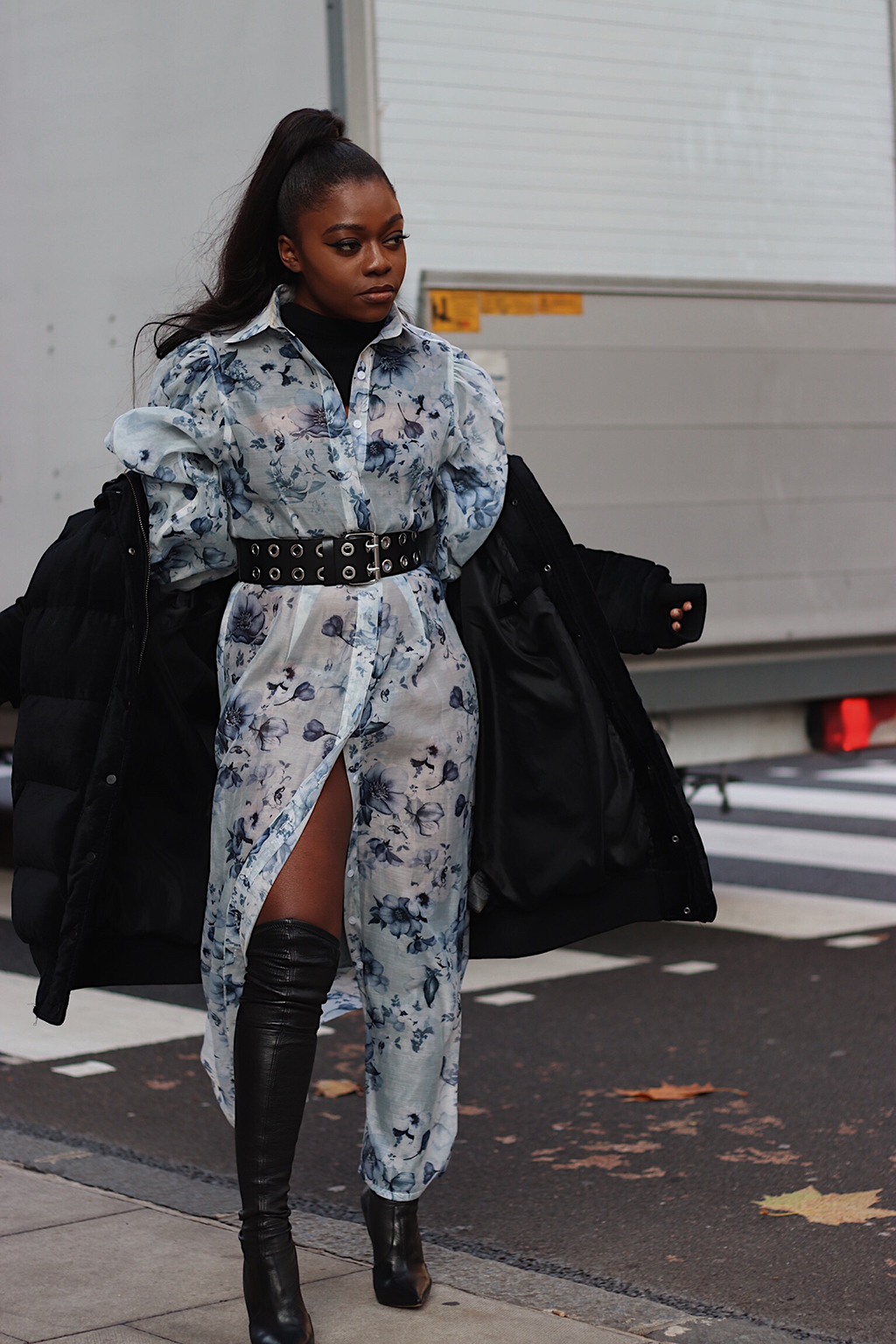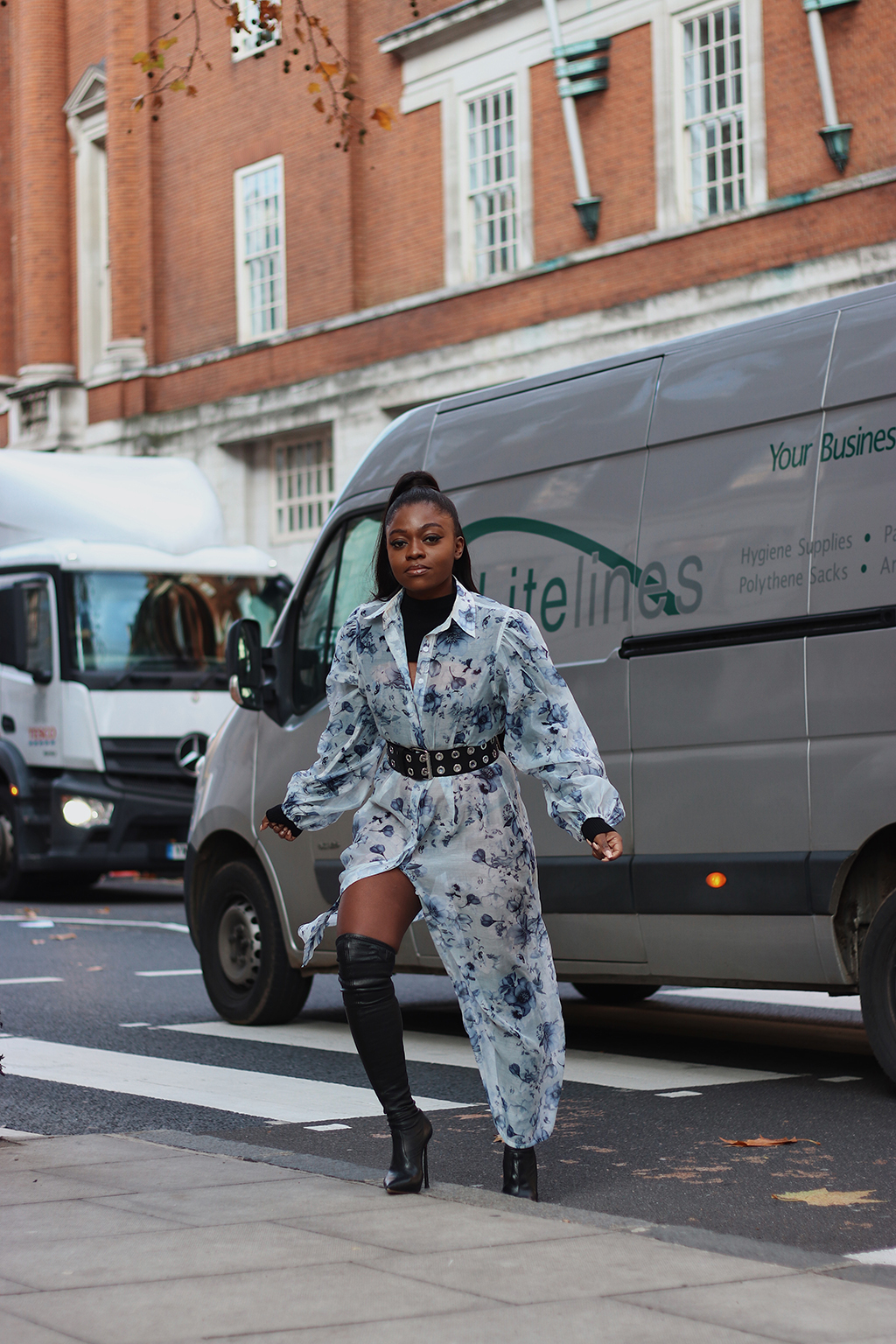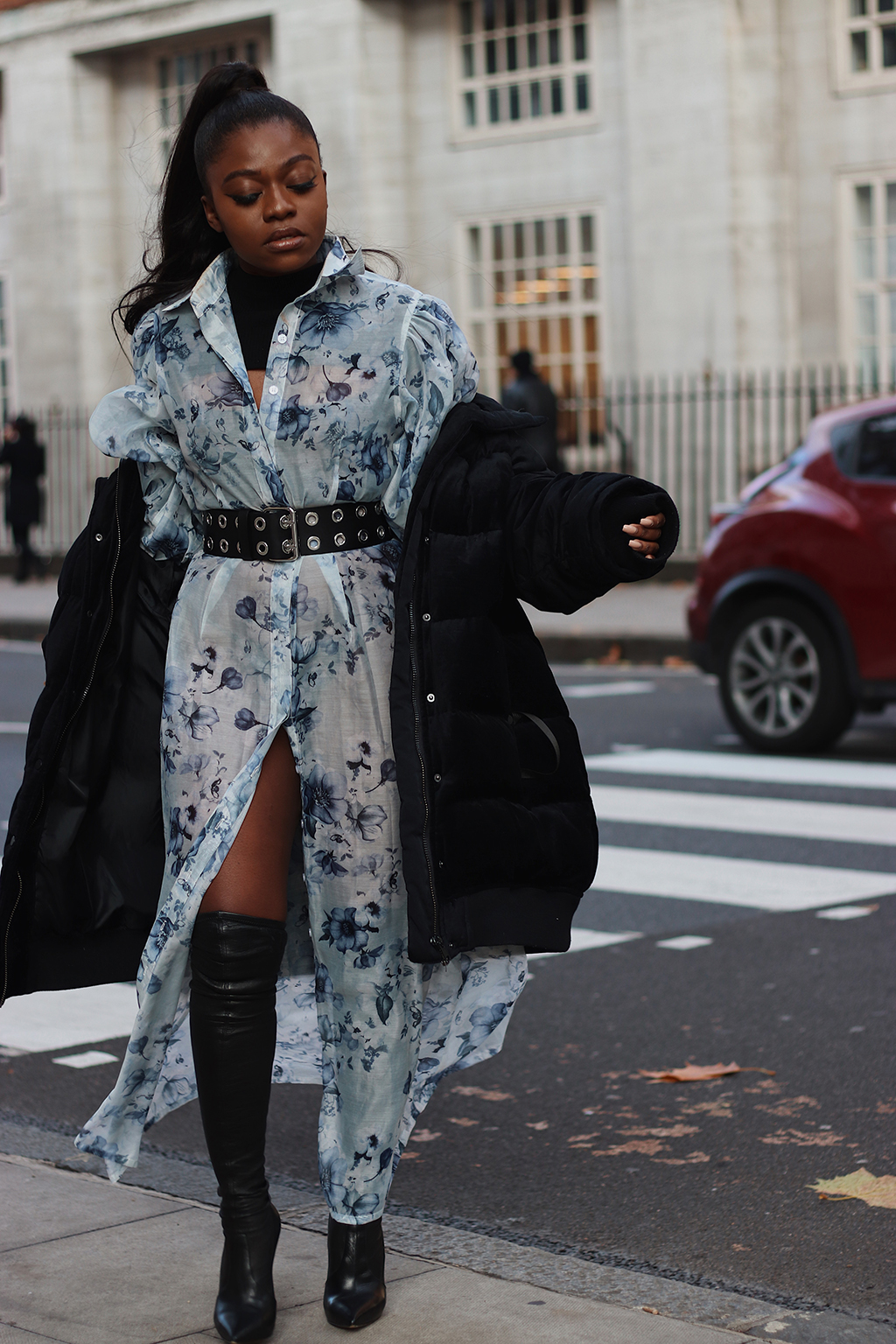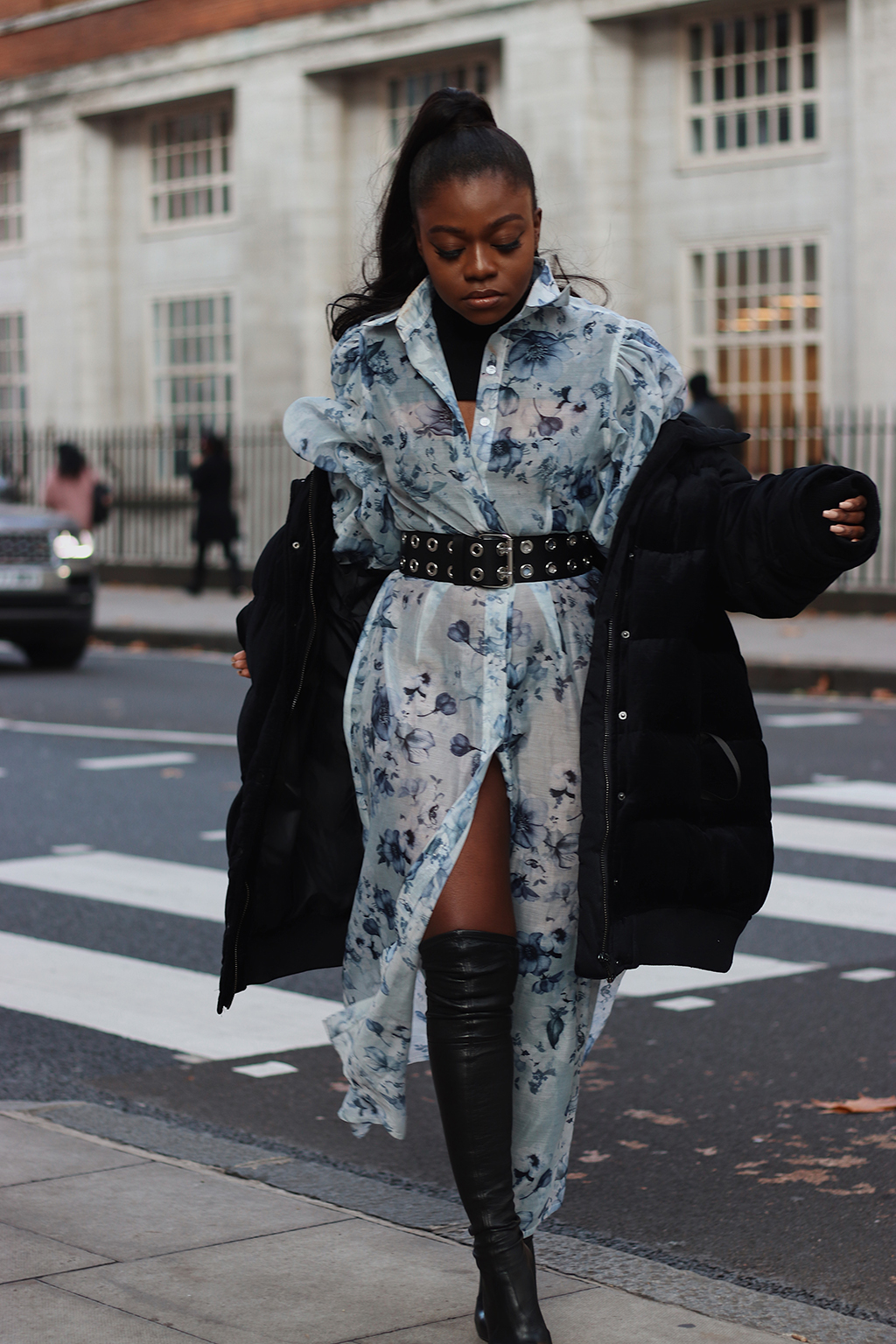 Paired with an & Other Stories waist belt, Casadei high boots and H&M Puffer jacket.
Baby blue and floral is such a cute combination that I wanted to make tougher for winter. Enter a waistbelt with silver hardware, leather boots and an oversized puffer. The dress also looks great with a black leather jacket. To be honest, the possibilities are endless.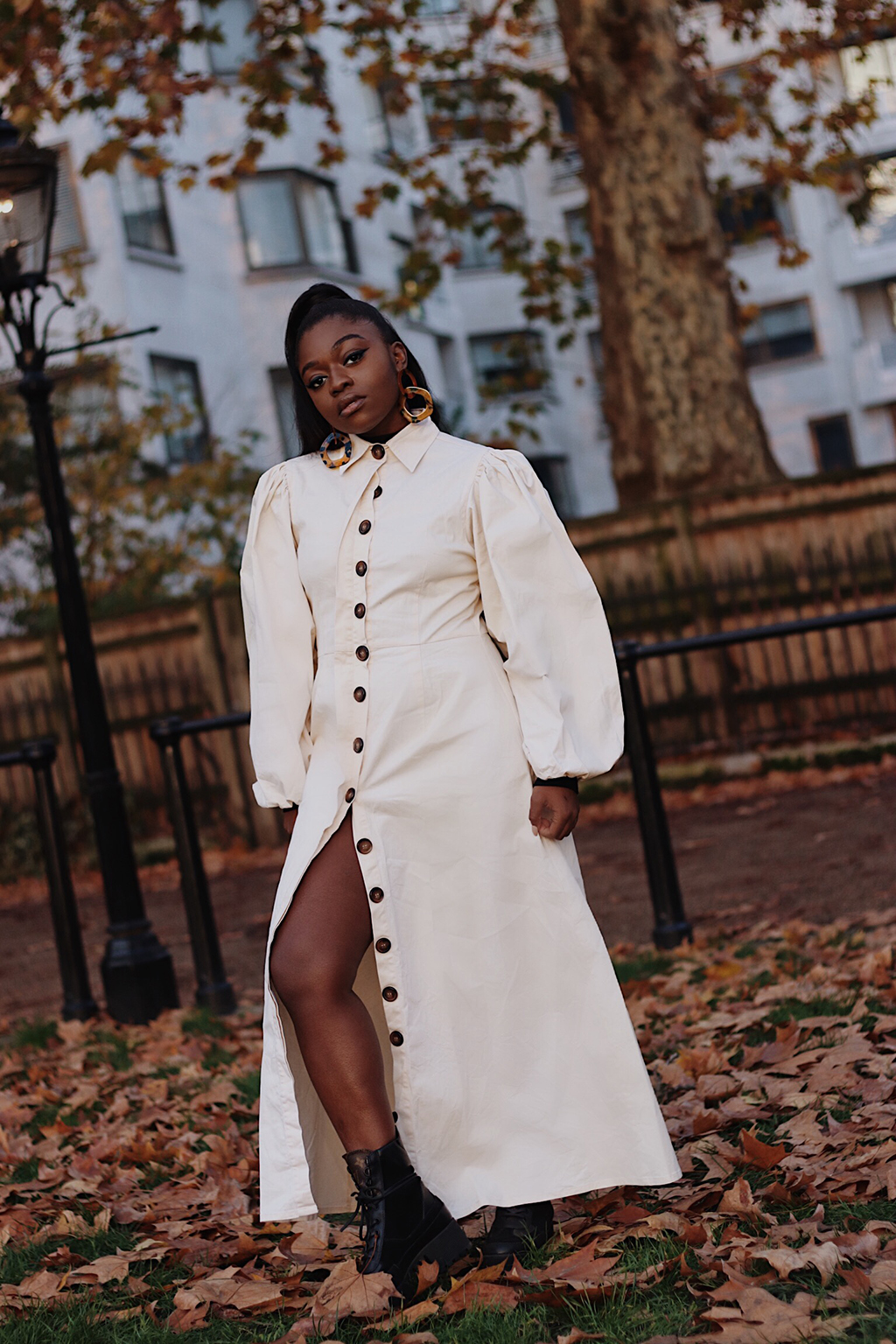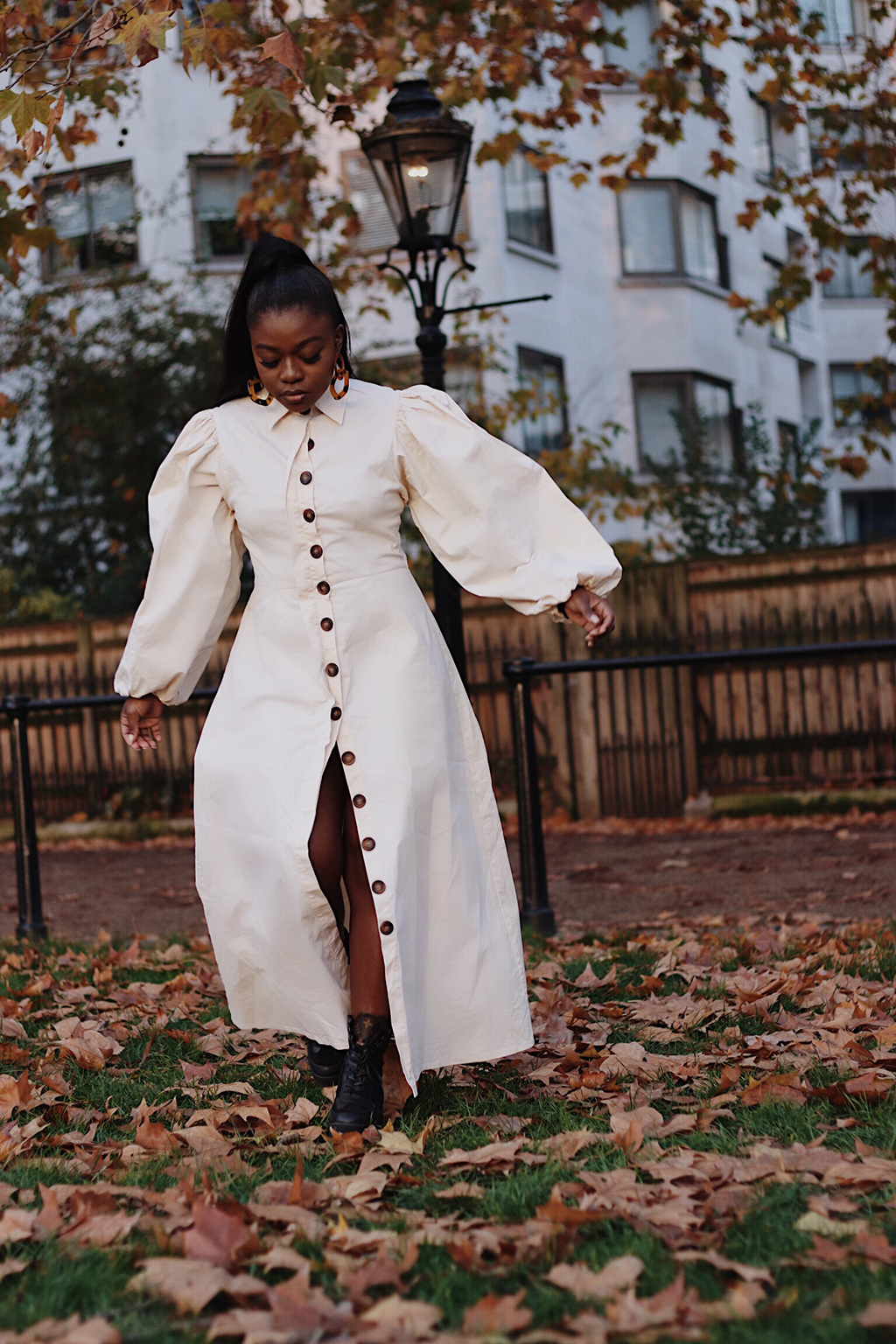 Paired with Topshop earrings and Louis Vuitton boots
In this pairing, comfort is prioritised. The brown of the large buttons is complimented with the tortoishell earrings and the LV signage on the boots.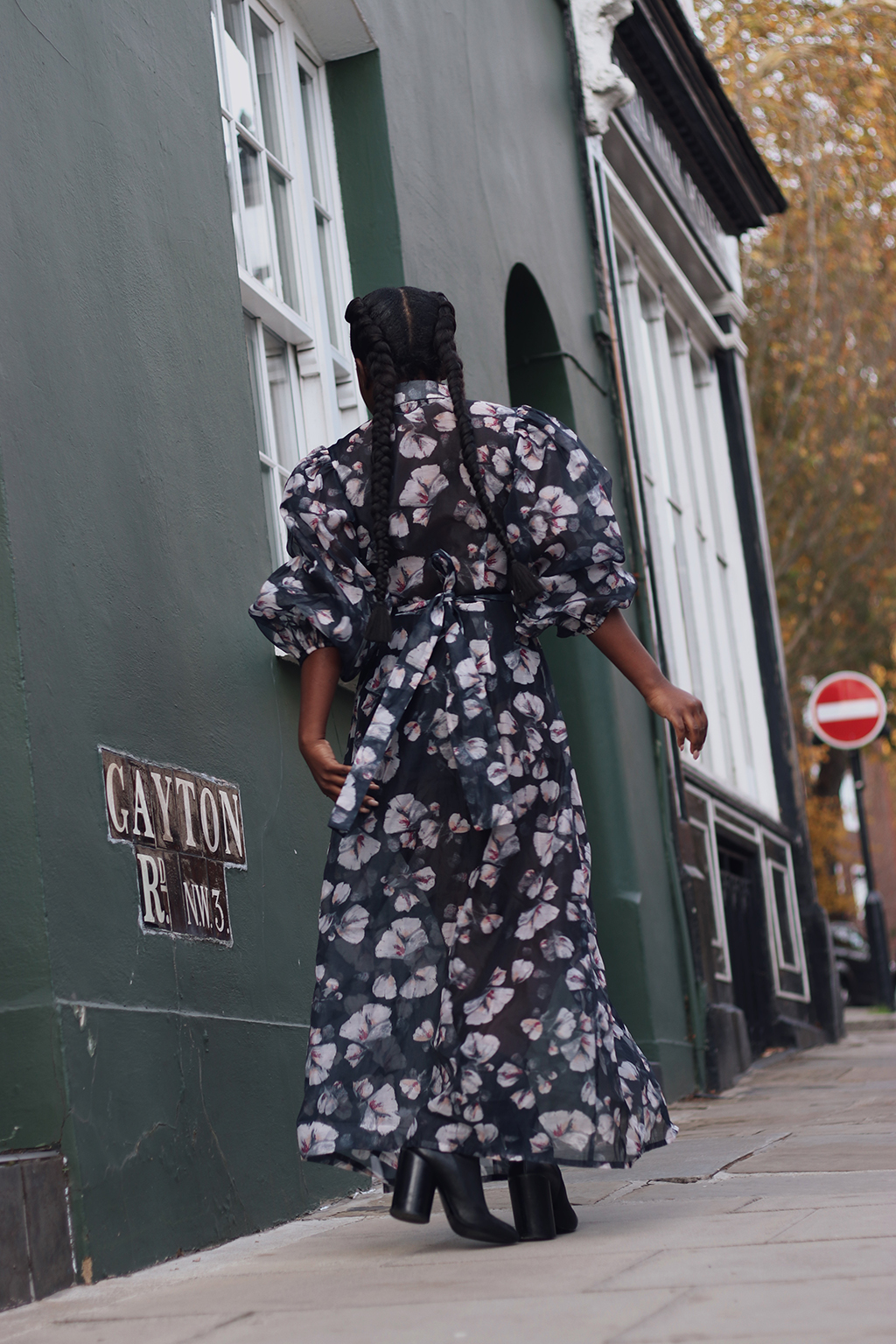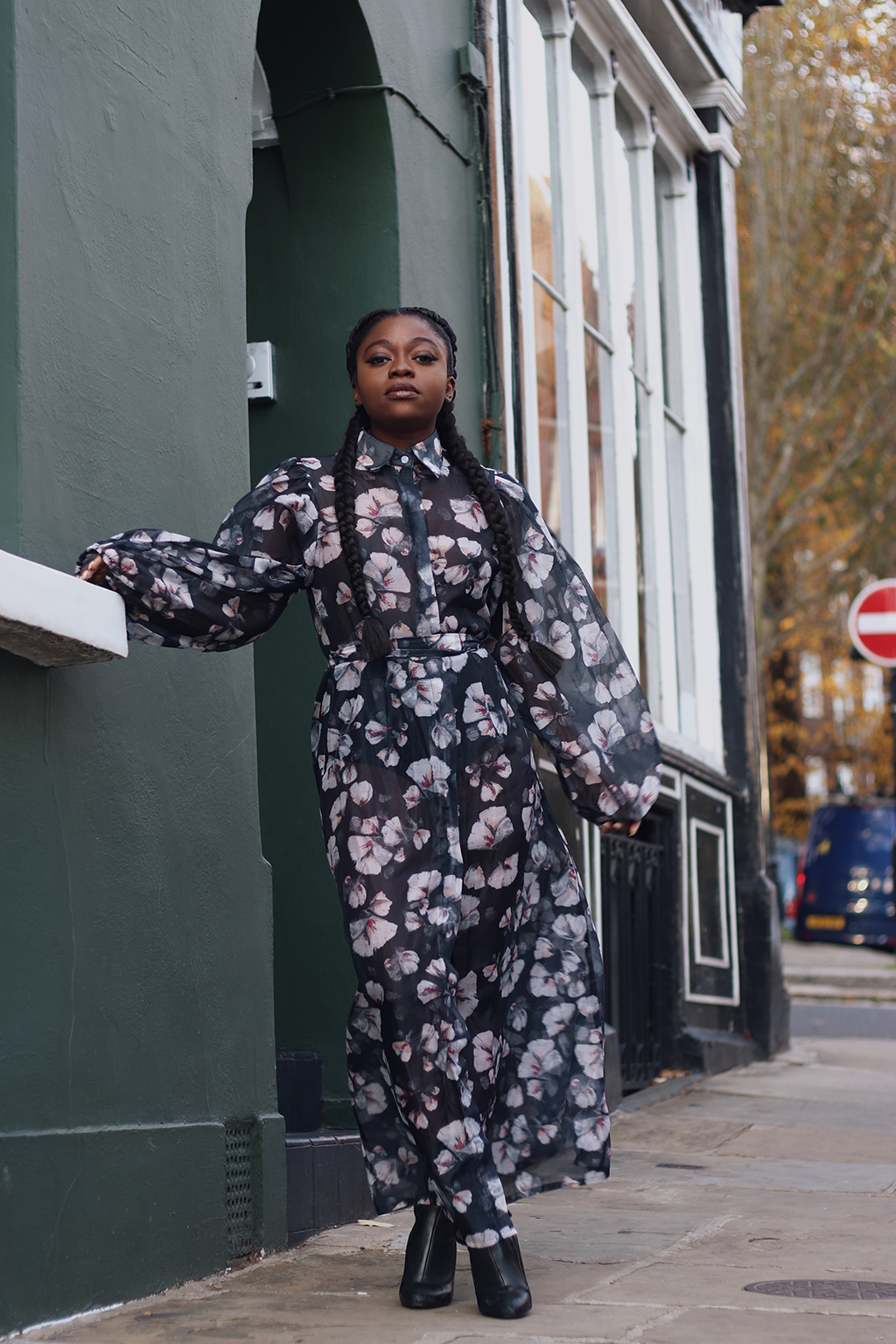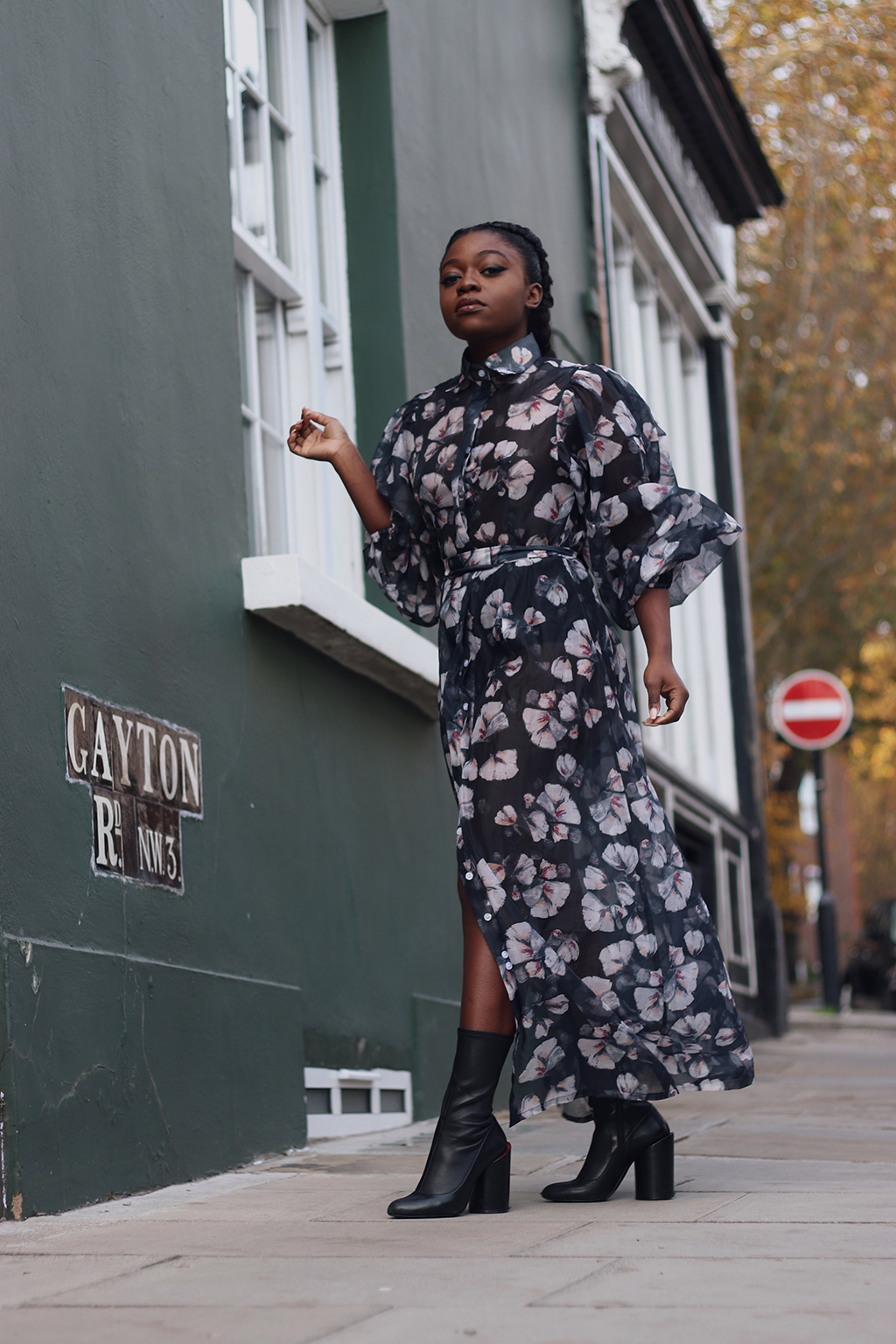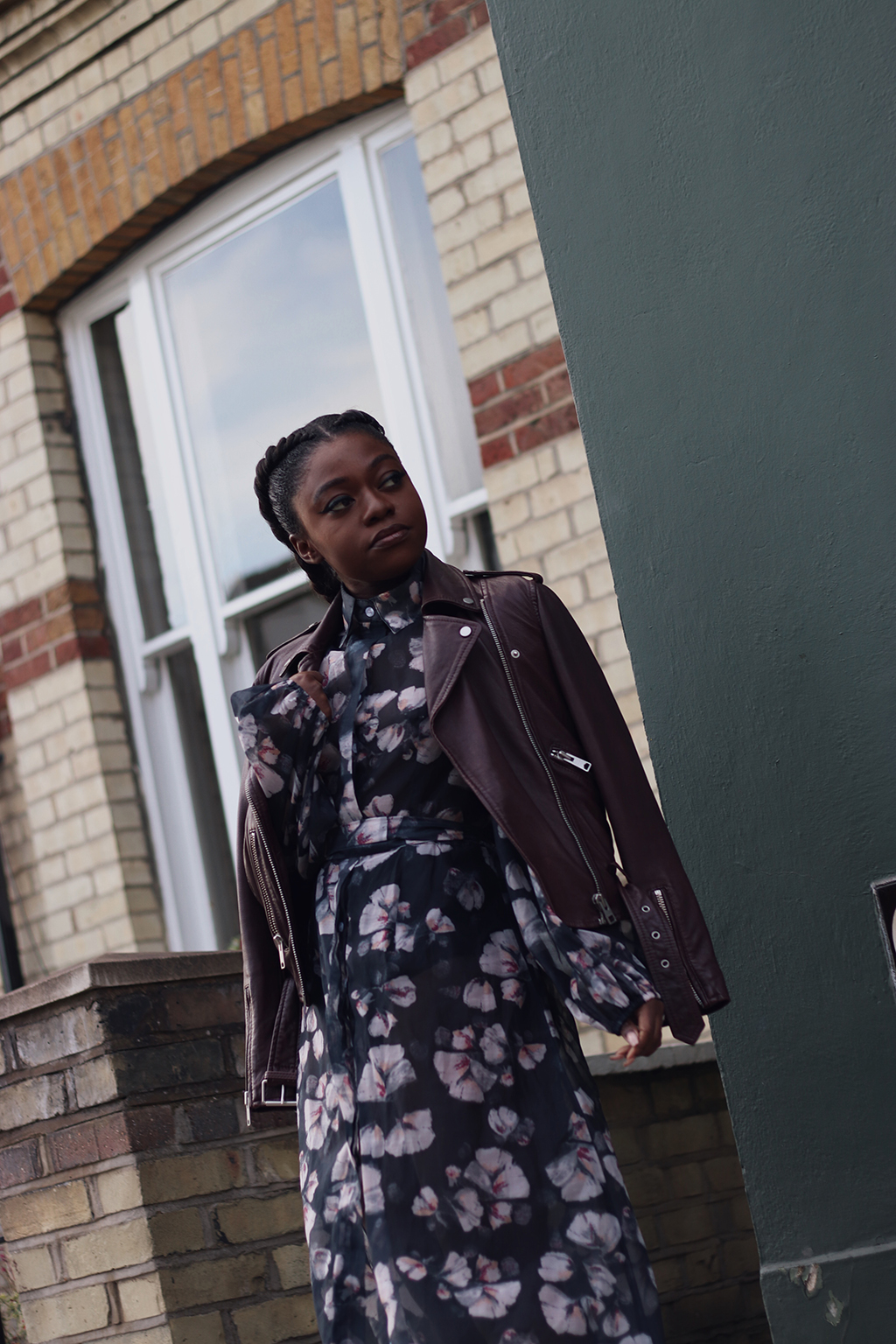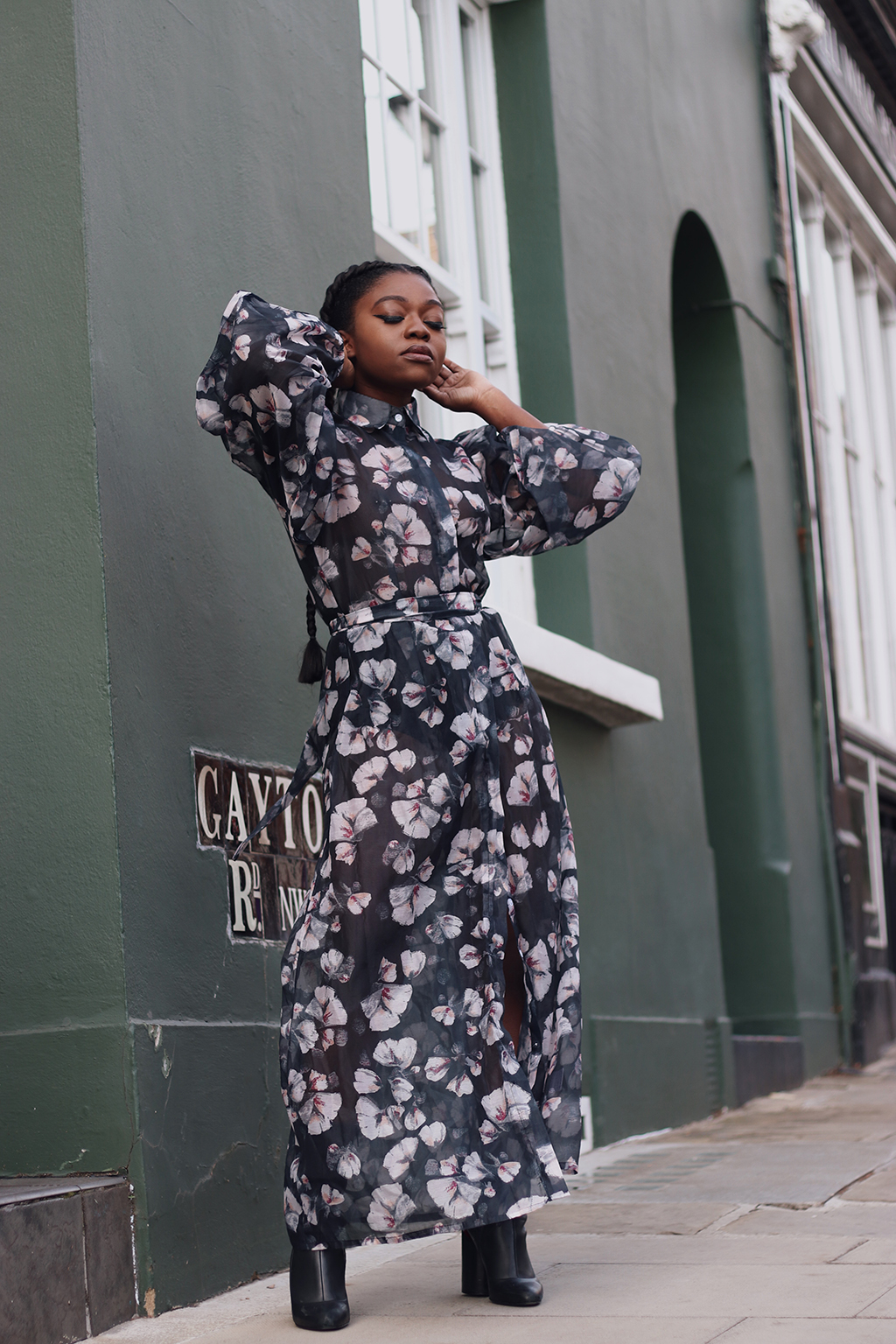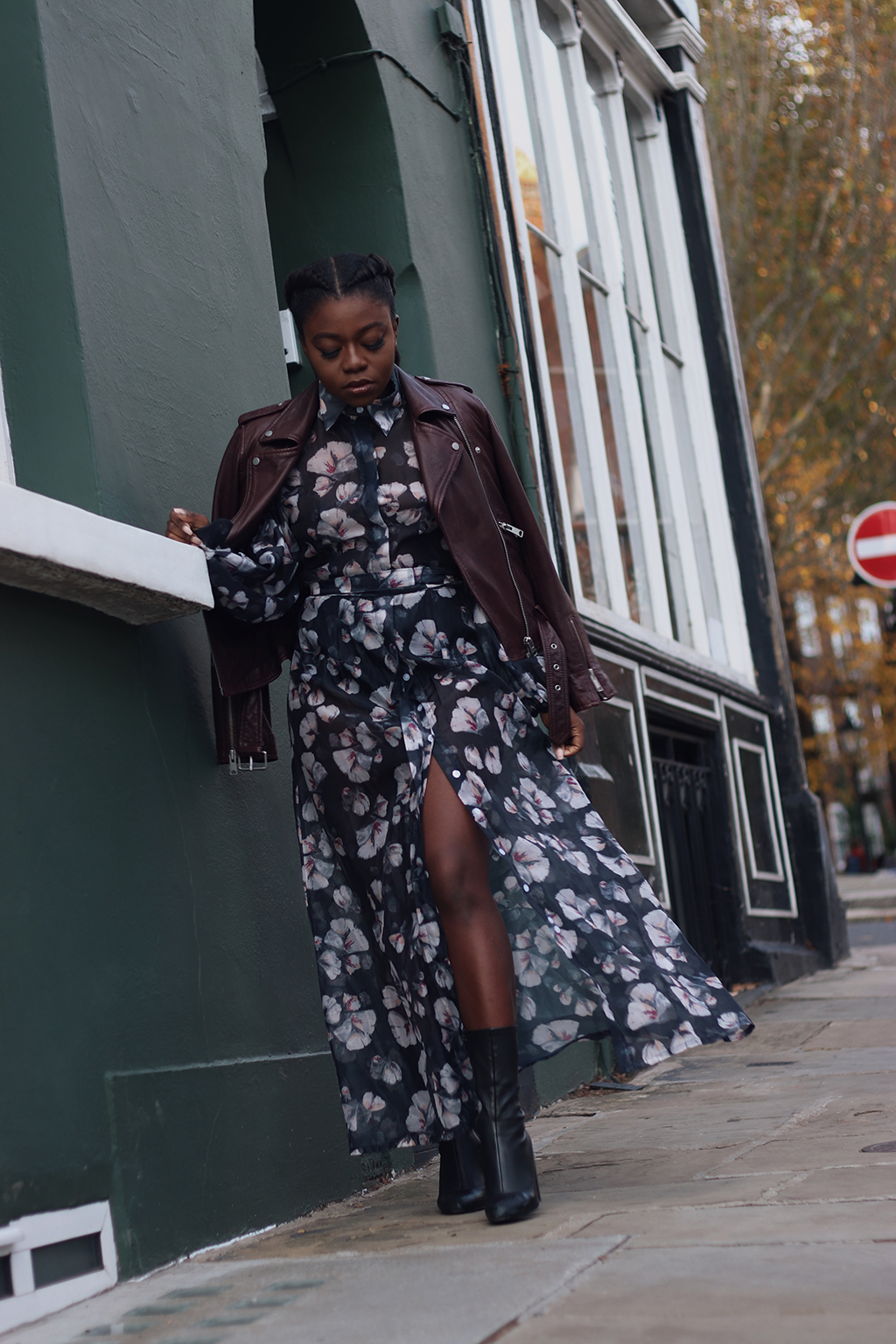 Paired with an All Saints leather jacket and Givenchy Boots
I wanted to wear a comfortable pair of heeled boots along with this leather jacket that I've owned for years. A simple pairing that speaks for itself, really.